USA - NEW JERSEY
Our seven weeks in the States passed too quickly. Soon after our arrival we went to the US Open Tennis Championships.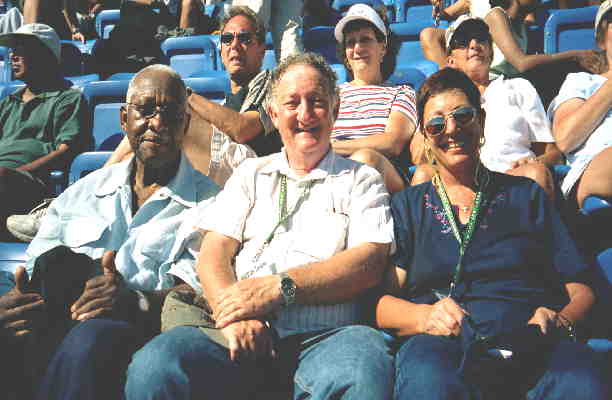 It was a glorious sunny day, a happening; in retrospect it was one of the last days of innocence in America. Our friend Mac McPherson came with us. We share many common interests with Mac, especially a love of baseball and opera. He and his companion, our friend Dalia Lamdani, later took us on an interesting walking tour of Harlem. With Dalia I share a passionate interest in food.





Eitan and I were privileged to be here in Maplewood New Jersey and see our granddaughter Danielle go off to her first day at school.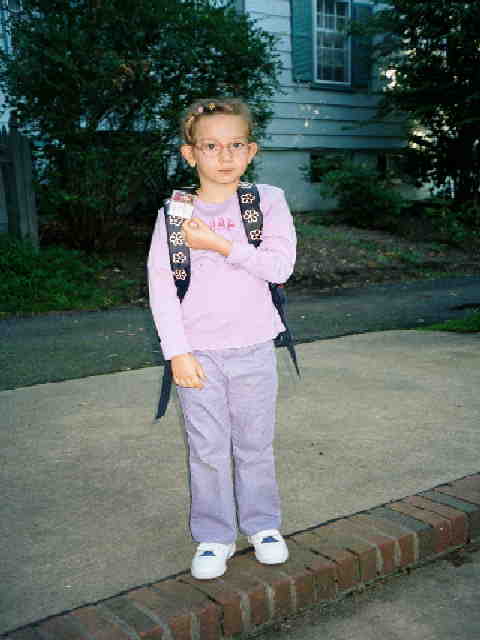 Only later, looking at the pictures did we realize how tense she was.
Here are Vered, Aviv, Dani and Lior on that same day.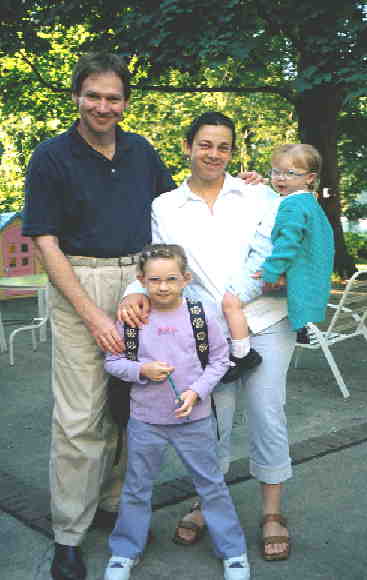 We did much less than than planned because much time and energy were consumed by the horrific terrorist attacks on 11 September. We actually saw the second World Tower collapse on that terrible day. Despite the feeling of many that ordinary life could not or should not go on, we believe that to defy the terrorists everyday life must go on. Eitan and I went to the first baseball game held after the attack. Obviously everyone was rooting for the New York Mets. Diana Ross and Liza Minelli and various bands wowed the crowd. Patriotism was at such fever pitch that even we were waving American flags. We went to the opera a number of times including The Mikado in a NY City Opera version without any Japanese, and a magnificent Met performance of Idomeneo with Placido Domingo.
Eitan had been planning to take Dani on an RV trip for months. Here we are with Dani and Lopsy ready for our trip.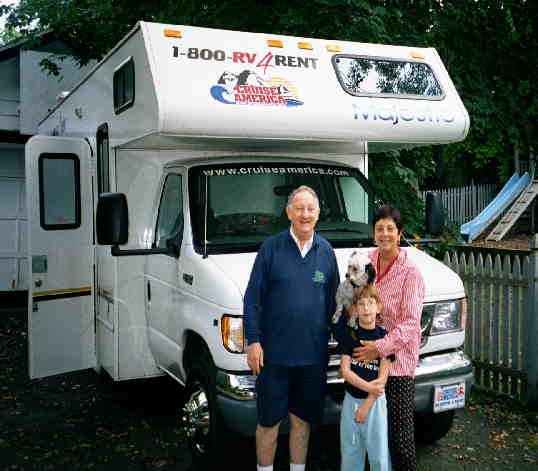 Dani loved sleeping in the RV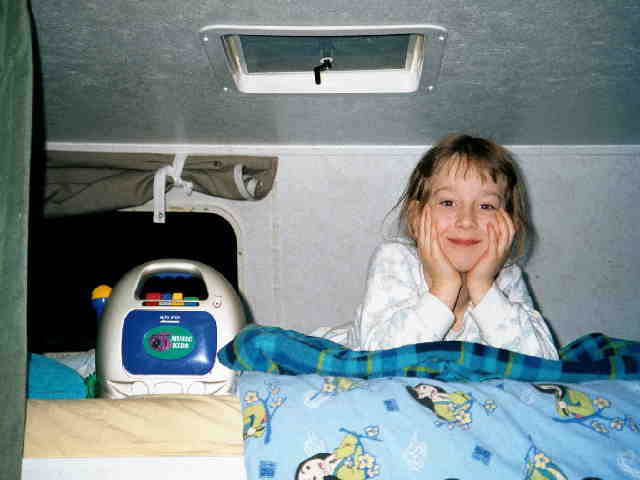 Vered and Aviv joined us the second night at Viv and Frankie. Lior, of course, wanted to sleep with us (and her big sister) in the RV. Dani and Lior are very different (as siblings usually are.) One night Eitan sat on Dani's bed reading and singing nursery rhymes with her. He repeatedly asked Lior to join them, but she was busy doing something on her bed, yet all the time crying "story, story". Eitan picked her up but she screamed "no" and rushed back to her bed "story, story." Eitan had almost finished the story when Lior rushed to him and sat on his knee listening to the story. Only then did he realise that she had been putting her "jewelry" back into the box, and wouldn't leave until she had tidied up all her mess. Dani is creative and musical, but order is not her strong point.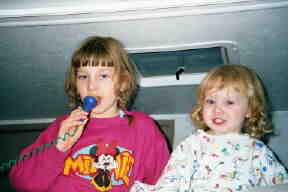 Frankie helps Dani and Lior celebrate their birthdays (again).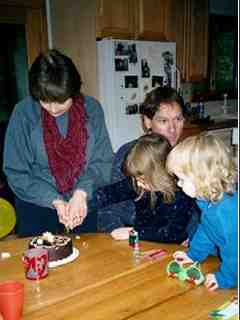 Viv took us to the local pumpkin festival where we all enjoyed feeding the sheep and goats, wandering through the mazes made from bales of hay, hit the scarecrows with apples and choosing pumpkins for Halloween.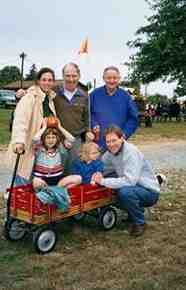 We overnighted at the Schafers.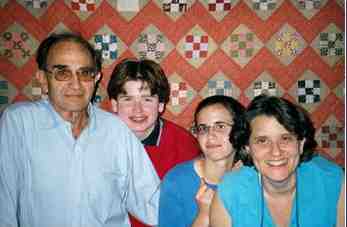 It was lovely seeing them again. We ate the delicious meal Hanna, with help from Zach, had prepared, and despite the protestations that there was plenty of room in the house, went to sleep in the RV. (Well, we did use their bathroom and shower!)

From New Jersey we flew to St Thomas in the Virgin Islands.