Vivian Klaff passed away January 15, 2006 at his home in Maryland, USA, He was 63. Our deepest sympathy goes out to Frankie, and to his children Oren, Caryn, Tamir and Alex; and to his two grandchildren Tali and Cale.
Vivian was a Professor in the Department of Sociology and Criminal Justice and Director of the Center for Jewish Studies at the University of Delaware. He received his Ph.D degree from the Department of Sociology at the University ofWisconsin, Madison. In recent years his research had concentrated on Jewish demography, and he was co-chair of the research team that worked with the United Jewish Communities, New York, in conducting a national Jewish population survey.
Six months ago he was diagnosed as suffering from a terminal sickness. I took my farewell of him last October, and took this picture of him the last day I saw him.
Viv was not only a cousin - he was my only cousin on my mother's side - he was also my close friend since childhood days. Most of my holidays as a young child were spent with Viv, either at his father's farm in the northern Transvaal, or later in Rustenburg, or in Durban. On my last visit with Viv, in October last year, we talked about those days and realised just how mischievous we were together as we drove our parents and aunts crazy. When Viv was of high school age his family moved to Durban and our fathers became business partners and close friends. We shared many common interests and ideas, and were both loyal members of the Habonim youth movement. I suppose we had our arguments, but they must have been insignificant, for I cannot recall a single incident of hard words or bad feeling between us in all the time that we knew each other.
When Viv married Frankie, Doreen's closest friend, the bond between us only strengthened. They came on aliyah to Israel soon after us and we spent a lot of time together, including the memorable occasion of the Six Day War when they left Jerusalem to be with us in safe Netanya. How could I forget Viv calling us to come and see the low-flying plane seconds before it bombed our town.
When Viv and Frankie left to study and live in the USA our friendships continued. We saw each other frequently, in various parts of the world, and kept up close contact. Sometimes he spoiled us by cooking his favorite (only?) dish,
Lemon Chicken
. But he usually reserved this delicacy for his family. His family was important to Viv, and he was important to them.
We will miss you, Viv. Rest in peace.
The unveiling of the Tombstone - tributes from
Doreen
,
Frankie
Tributes
by Alex Klaff, Oren Klaff and Colin Kessel
Caryn Klaff's memorial ride.
Delaware On line obituary
University of Delaware announcement
At the Thirty-eighth Anuual Conference of the Association for Jewish Studies in San Diego, California, December 18 2006, there was a session in memory of Vivian Klaff.
CITIES OF SILVER AND GOLD: IS URBAN JEWISH LIFE IN THE WESTERN U.S. A HARBINGER OF THE FUTURE OF AMERICAN JEWRY?" A SESSION IN MEMORY OF VIVIAN KLAFF Z"L
(Click
Session 7.6
for details)
There is a bench dedicated to Viv at Kibbutz Yizrael in Israel. (see
here
and
here
).
A GALLERY OF SOME PICTURES OF VIV KLAFF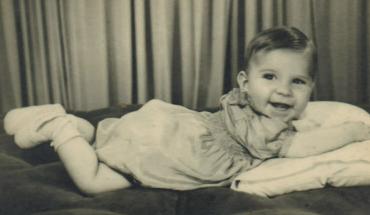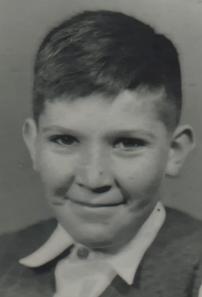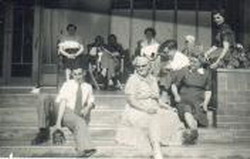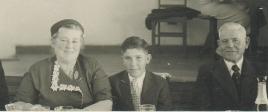 Viv's barmitzvah: with parents Sholem and Rose (above); Anthony and Aunts Dora and Bess (above right)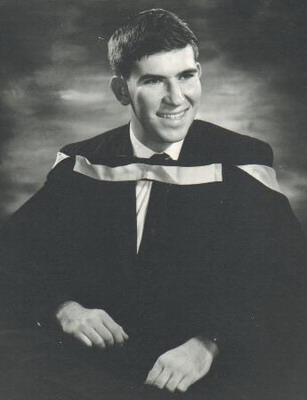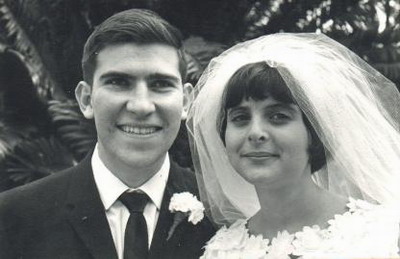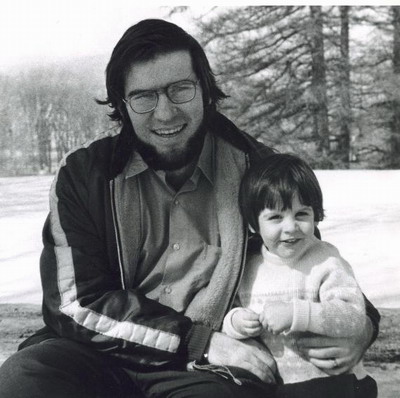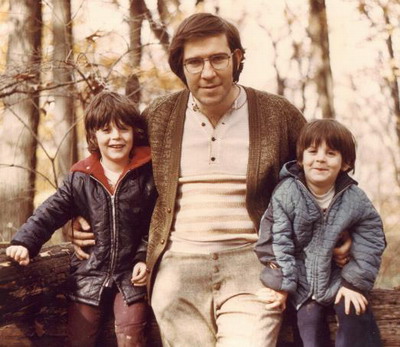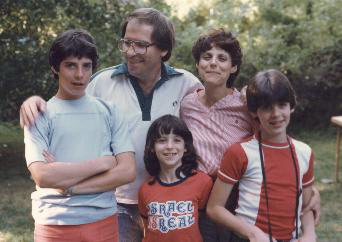 With children Oren, then Tamir and then Caryn; and (below) with father Sholem at his 100th birthday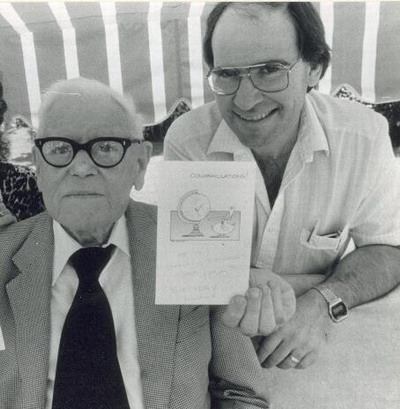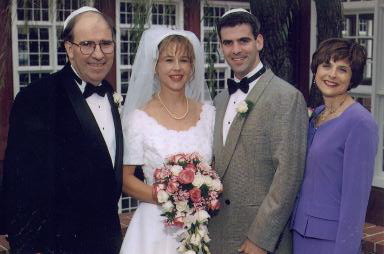 At the wedding of Tamir and Alexs; with grandchildren Tali and Cale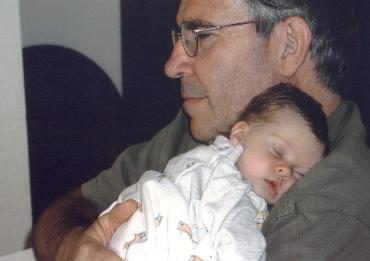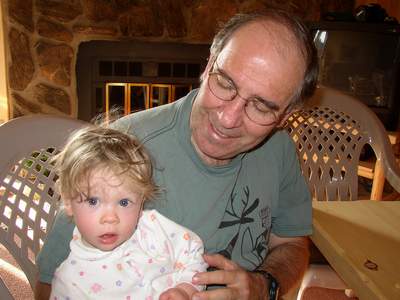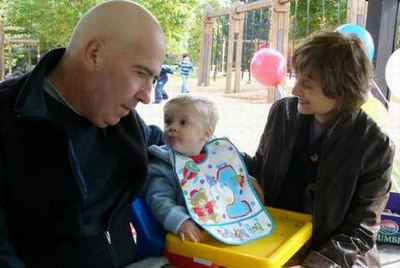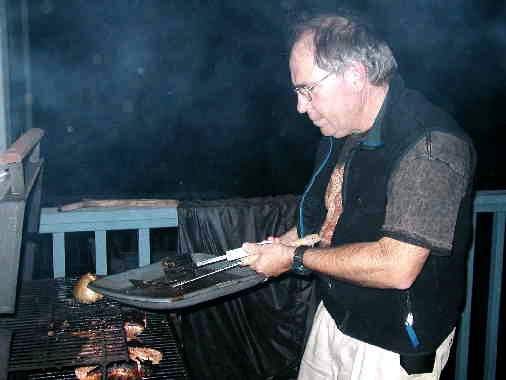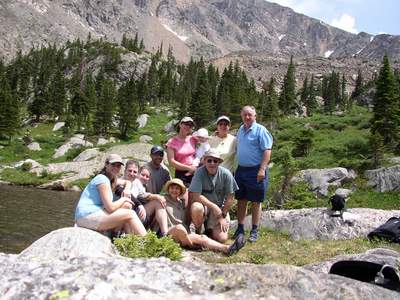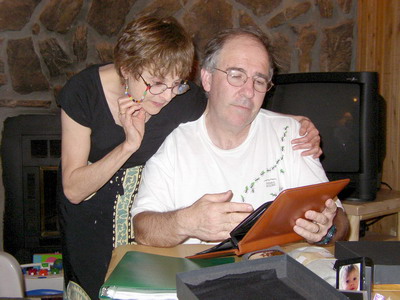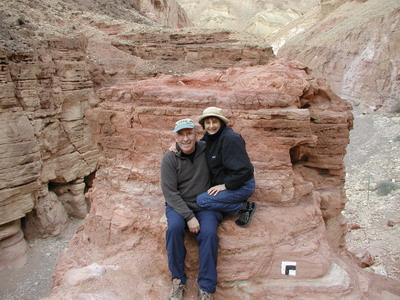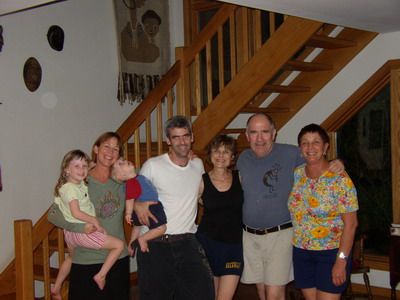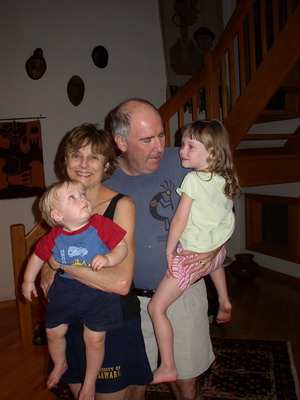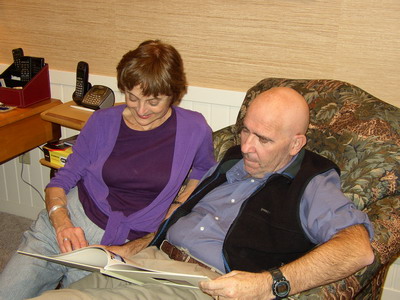 Pictures of Viv's last months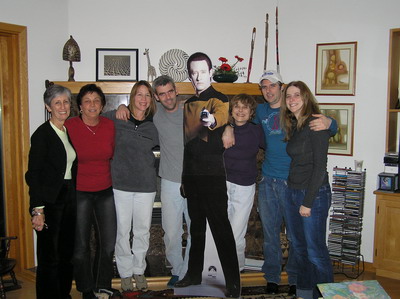 Farewell to a "trekkie" fan
Go to top of this page
Learn how to cook Viv's lemon chicken
Go to Doreen and Eitan's home page