Our two grandsons, Itamar and Maayan will have their

barmitzvah

this year, and Doreen and I decided on our present to them - a week's vacation in London. We all had an interesting and enjoyable time.
Of course the boys enjoyed the London sights - the parks, street lamps, brick houses, Piccadilly Circus, Trafalgar Square, Big Ben, the Houses of Parliament, Leicester Square and many others. The Underground and navigating the stations was a new experience also much enjoyed.
We visited many attractions and museums, some for a short time, some for very much longer: National Portrait Gallery, Cambridge Theatre (to see the musical "Matilda"), Harrods, Buckingham Palace (Changing of the Guards), London Dungeon, Science Museum, Harry Potter Studio exhibition, Natural History Museum, Stonehenge, Magna Carta Exhibition at Salisbury Cathedral, Madame Tussauds Wax Museum and of course the M&M shop.

We are fortunate that the two children like trying new things, including food, and at their request we ate something different nearly every meal. Click here to see some of their culinary highlights.

Here are some pictures from our visit. There are more pictures on the pages of Itamar and Maayan, and on This Week's archives here and here.



The view from the apartment; and a visit to Harrods fish department.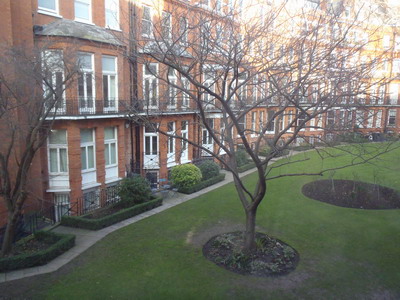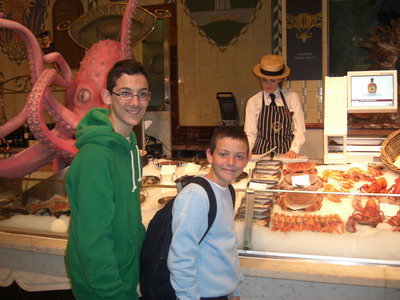 Trafalgar Square at the bottom of Nelson's statue; street entertainers; Changing of the Guards at Buckingham Palace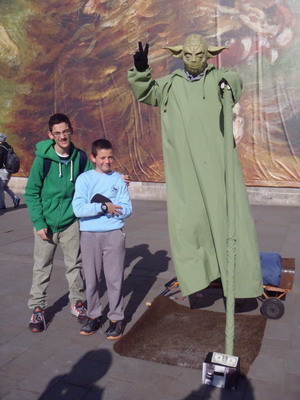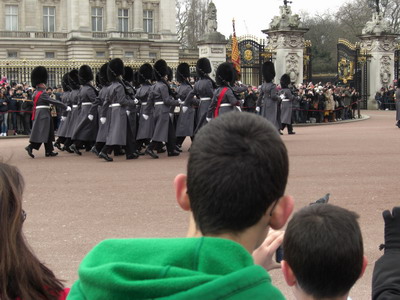 A visit to the Harry Potter Studios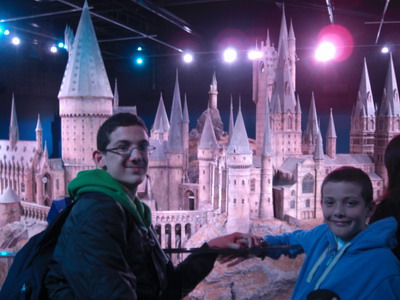 The Natural History Museum; with Steven Spielberg at Masdame Tussauds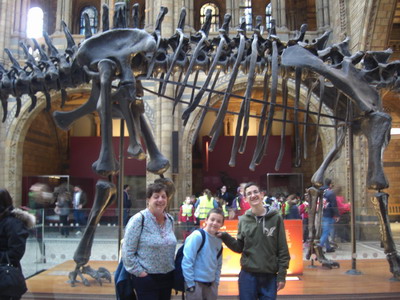 Stonehenge and Salisbury Cathedral to see the Magna Carta exhibition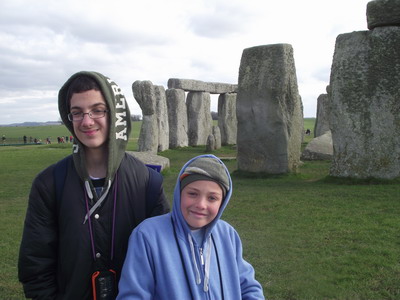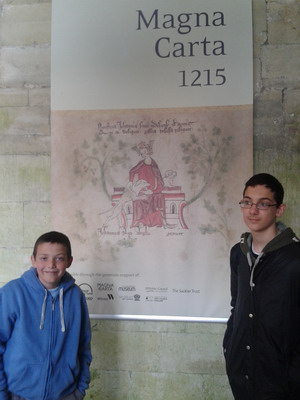 Train trips, and personalized M & Ms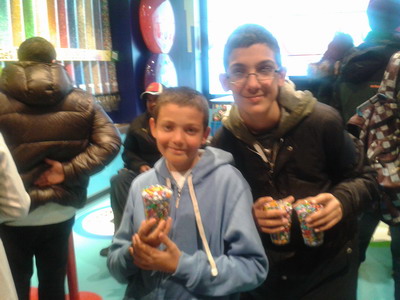 AND OF COURSE - DELICIOUS FOOD!!
England

-
fish and chips (and Cornish pasties at Stonehenge);
France
-
crepes;
China
-
roast duck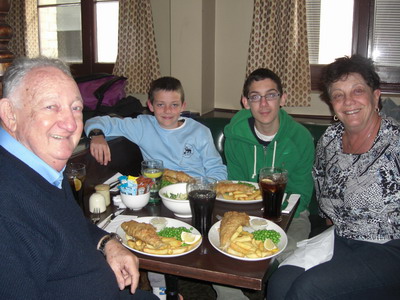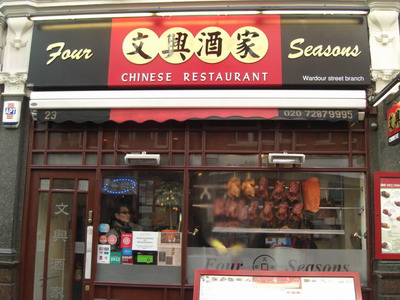 America
-
KFC;
Hogwarts
-
buttebeer;
The World
-
steak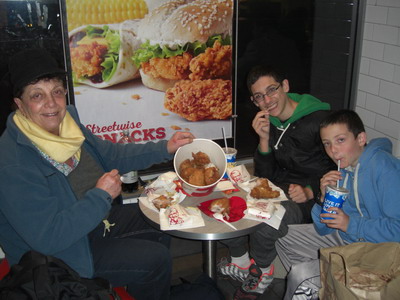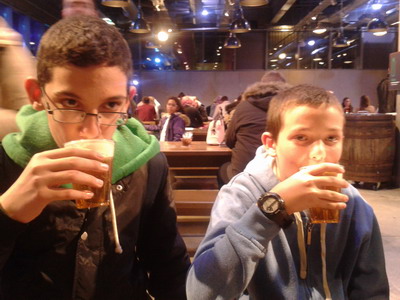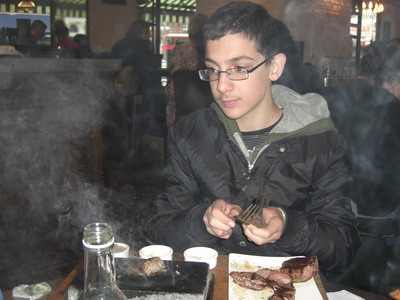 Belgium
-
mussels and frites;
Japan
-
noodle soup and sushi;
Thailand
-
Tom Yum Goong, dumplings and stir fried noodles