AVIV and LIMOR LEVY

---
THIS PAGE IS NOT UP TO DATE
and is no longer maintained
---

Aviv and Limor Sadeh were married in Eilat on November 26, 1998. Aviv is the curator of Coral World. They live in Eilat and have one son, Itamar, and two daughters, Amit and Ilai.
Here are some wedding photos, cutting the cake; and the two mothers-in-law, Doreen and Margalit.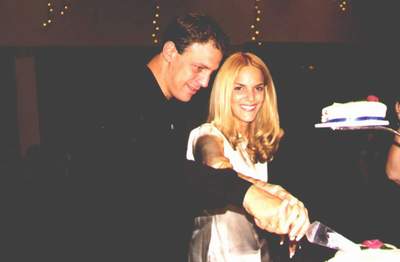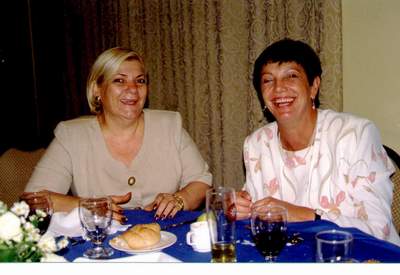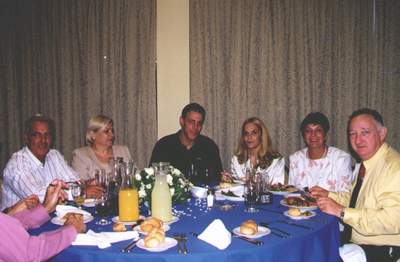 At Aviv and Limors wedding, from left to right:
Rafi and Margalit Sadeh (the bride's parents), Aviv, Limor, Doreen and Eitan Levy (the groom's parents)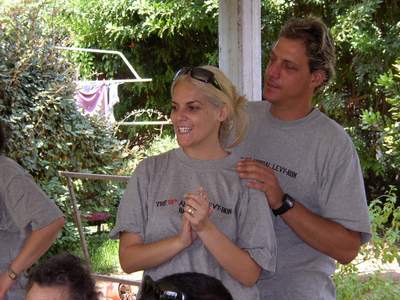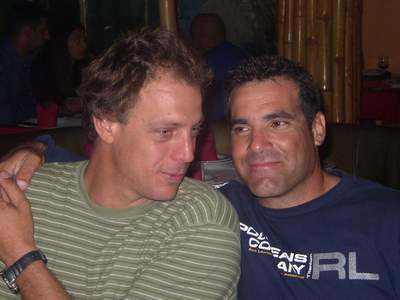 Aviv and Limor Aviv and his best friend Avi, Limor's brother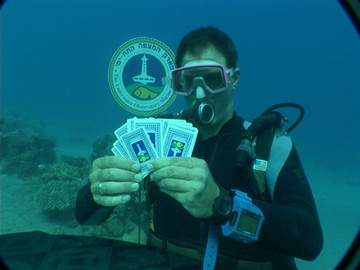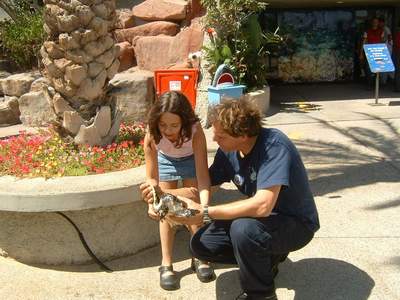 Playing cards underwater Showing Roni Karlsbad a turtle, at Coral World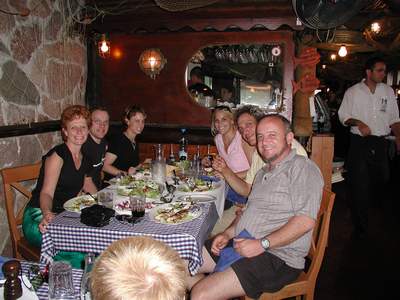 .

Enjoying a visit from South African relatives at the Last Refuge restaurant in Eilat.
L to R: Sheenagh, Shaun, Katherine, Limor, Aviv and Charles Levy.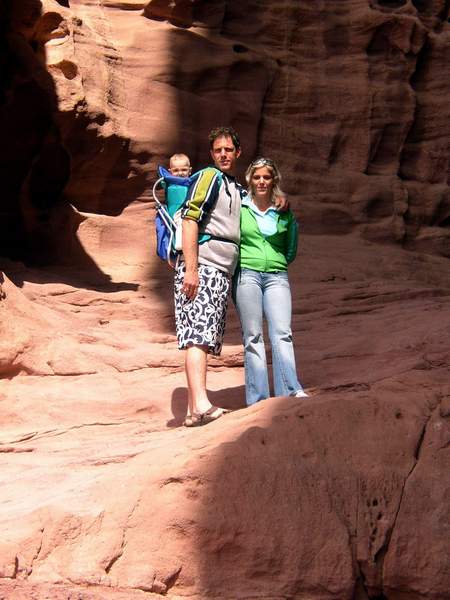 The 12th Family Reunion in Eilat (Timna)

On a hot hamsin day it's a pleasure to relax by the pool.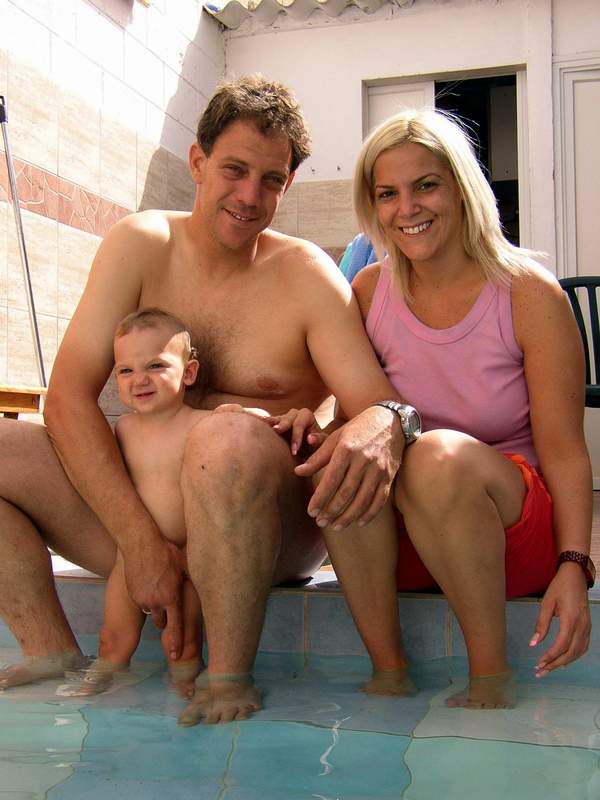 Here Aviv and Limor enjoy a great steak meal (grilled of course, it WAS Lag B'Omer) with their parents and cousins Warren, Yael, Nevo and Itai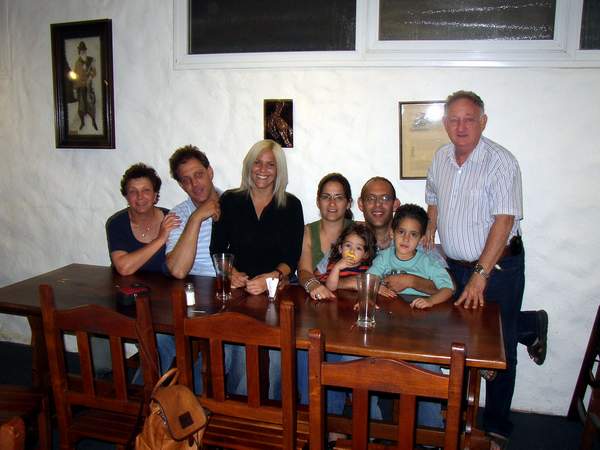 July 2004
Aviv, Limor and Itamar, and Moran, Michal and Maayan spent a weekend in the upper Galilee. They stayed at Bet Hillel, near Kiryat Shmona, and had a wonderful time. Aviv had to exchange some largish alligators for smaller ones for the Coral World Amazon exhibition. While they were there they enjoyed the hot springs at Hamat Gader. On the way they popped into Hofit and tasted the fruit growing in the garden.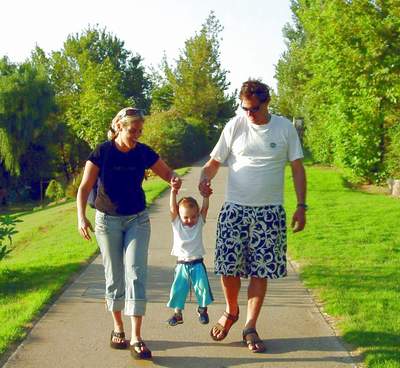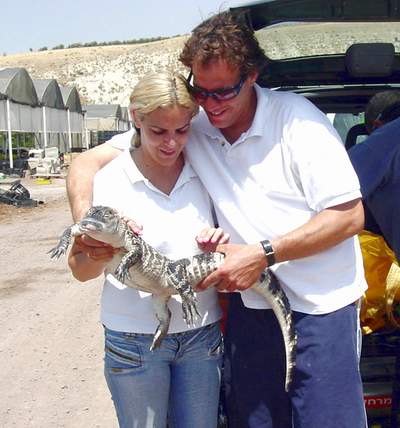 August 2004
Limor works very hard at her stall "basta" in the Eilat market, selling underwear. Here she is giving some advice to Doreen.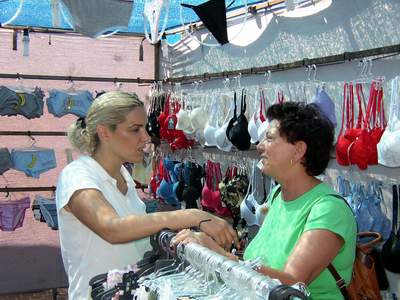 ---
September 2004
Congratulations to Aviv who, after a period as acting curator, has been appointed curator of Coral World in Eilat.(See the archives of This Week's Picture). His duties include responsibilty for all the animals and exhibits, as well as underwater maintenance. We wish him all the best and know that he succeed in this highly responsible job. We're proud of you, Aviv!
---
July 2013 - On a family cruise in the Mediterranean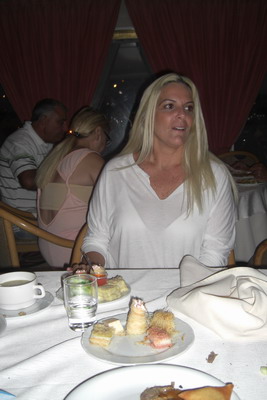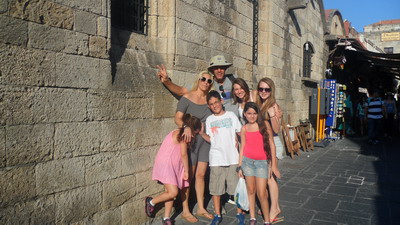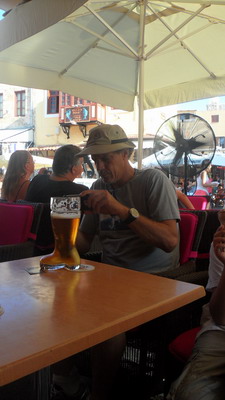 ---

Go to the children's pages: Itamar, Amit, Ilai

See Levy Family Page