FAMILY REUNION 27
THE CASTLE
7-9 OCTOBER 2021


We celebrated our 27th Family Reunion at T
he Castle,
a Crusader building dating from the 11th Century, situated in Kerem Maharal. It's really a special place with a rural atmosphere, and we had the whole building to ourselves. It proved ideal for our 15 family members. Granddaughter Daniele, studying in the Galapagos was missed.

The Reunion was also a good luck message to grandson Itamar, who will begin his compulsory army service in two weeks time,
and as usual, we prepared special T-shirts for the occasion this time with wishes to Itamar "Itamar enlisting".
The views from the top floors, and the charm of the old building added much to the experience.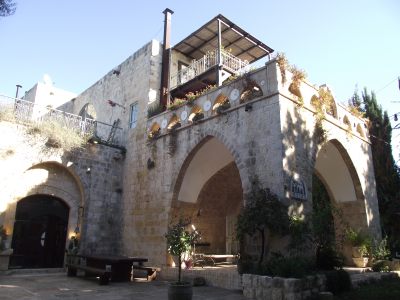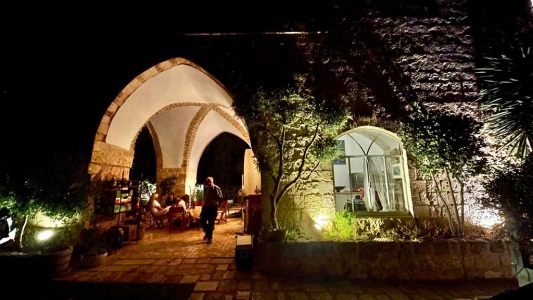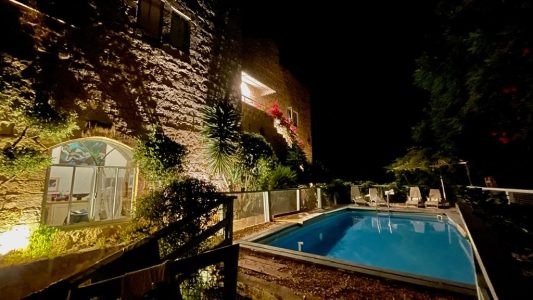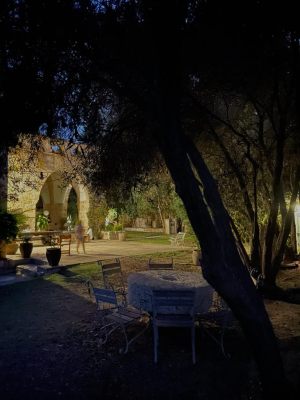 The atmosphere was rural, quiet and relaxing - the only sounds were the clucking of the chickens running all over the area.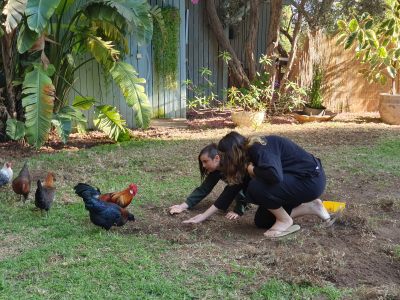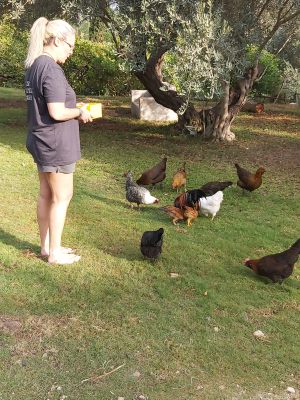 As usual, our grandchildren (and some fathers) enjoyed the evening playing various games.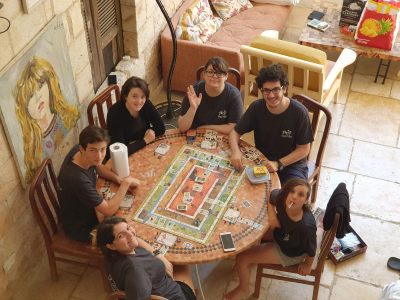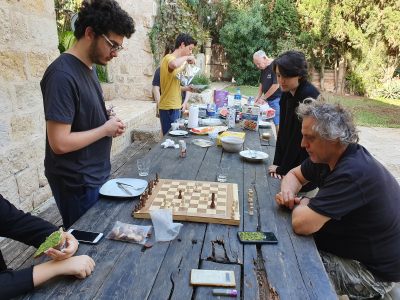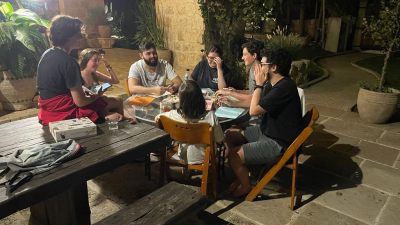 Of course for a Levy event there was plenty of food (too much!) and we enjoyed the meals in the open courtyard sitting at a long wooden table.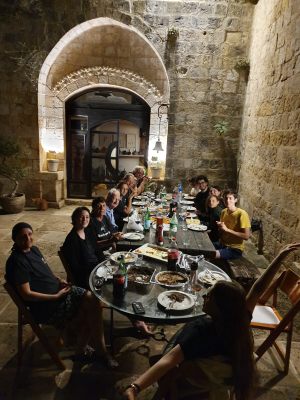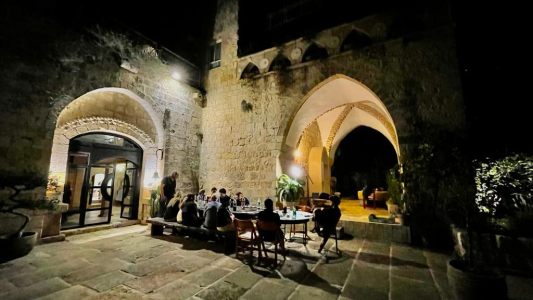 Some also enjoyed a hot sauna and a cooling swim in the pool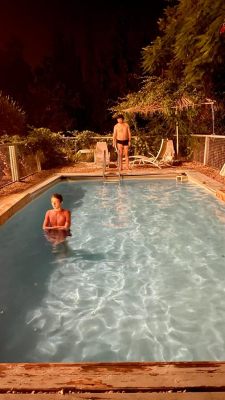 At our "opening ceremony" we handed out the T-shirts.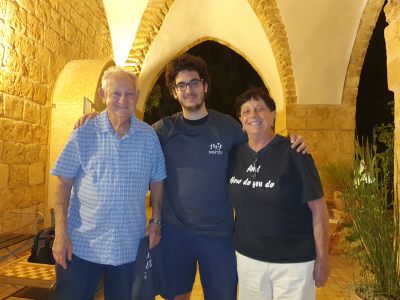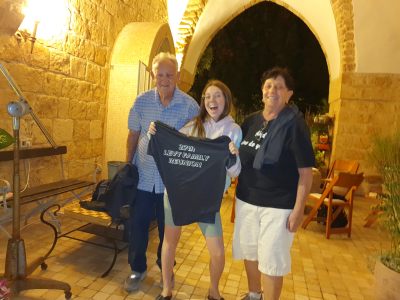 The beautiful Habonim Coast is a short drive away and there was a lovely walk along the beach.