LIOR HAYLEY RON

Lior was born in Paris on September 13, 1999. After a few years she moved with her parents to Maplewood, New Jersey, and in September 2004 to Raanana in Israel. Lior's middle name, Hayley, is after her great grandfather, Hayman Levy.


Click here to go to Doreen and Eitan's home page.
Click here to see Lior's family tree


More pictures of Lior can also be seen on the page of sister

Danielle
---
September 2022
Lior celebrates her birthday in Cyprus with friend Gal.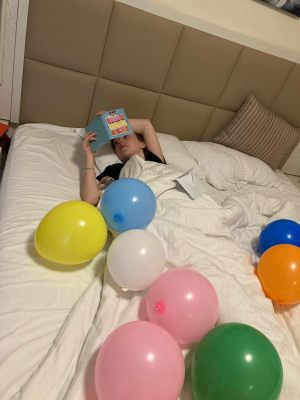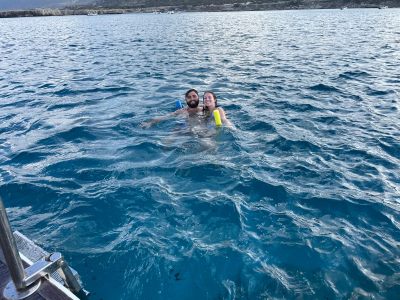 ---
March 2022
TLior with her friend Gal go skiing. (see another picture)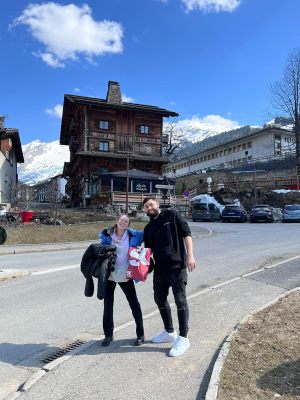 ---
March 2022
Lior is now selling her delicious vegan spreads and dips. These include beetroot, butternut squash and cashew, roasted peppers, red lentils, chickpea, split pea, carrot and garlic. Everything is fresh and 100% vegan. There is delivery to Herzlia, Raanana and Kfar Saba or pickup in Herzliya. You can order through Whatsapp 0549107103 or follow on instagram @hamatbilim_shellior. There are pictures and decriptions here.

---

As reported below granddaughter Lior Ron has returned to Israel. When her isolation period ended we listened to her stories of her trip at Friday night dinner at the home of daughter Vered and Aviv. We were suitably impressed by the hammock she bought in Mexico - now she only has to find a place to hang it.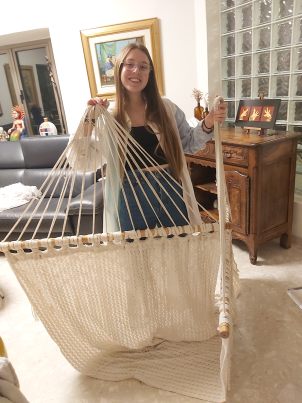 ---
Back from Mexico, just in time for new year's day

Lior is back in Israel after her 2 month vacation in Mexico. She was due to fly to New York and meet up with us but her plans were disrupted by Omicron.
She is enjoyig a home meal with parents Vered and Aviv and friend Gal.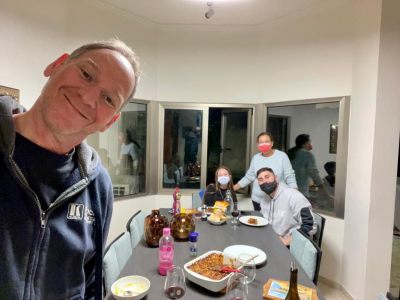 ---
November 2021 - still in Mexico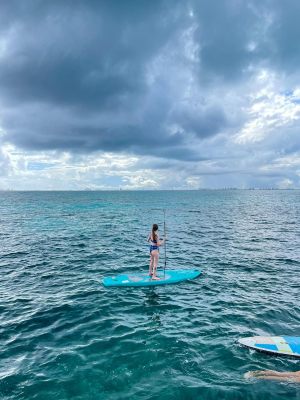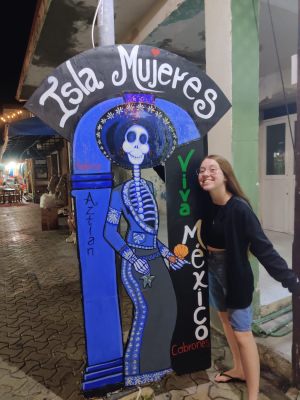 ---
November 2021
Lior in Mexico

---
October 2021 - 27th Family Reunion
The Castle, Kerem Maharal.

Lior's friend Gal joined us for the day on Friday on the walk along the Habonim beach.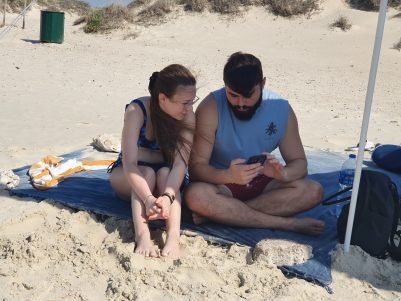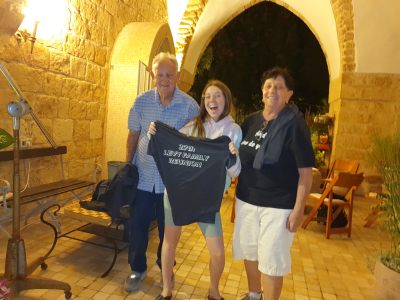 More pictures: Archives, 27th Reunion page, and the pages of Itamar, Maayan, Amit, Lotem, Ilai, Zoe

---
June 2021 - The Rons visit the USA
The Rons, Vered, Aviv, Danielle and Lior, made a short visit to USA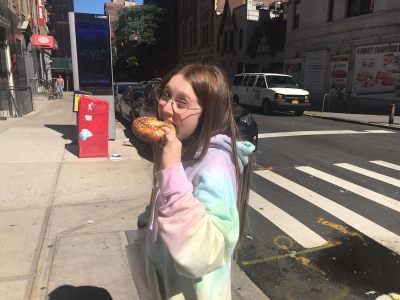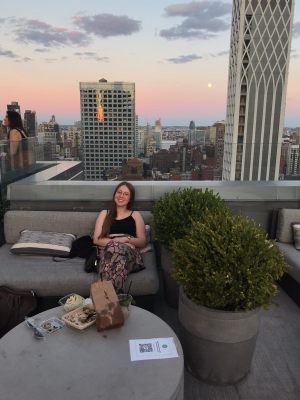 Lior enjoying a NY Bagel, and just relaxing.



More, including a visit to Fire Island, on the Miscellaneous page.

---
April 2021 - Friday night dinner
Lior helping Saba say

kiddush

. Although we are not religious when the family gathers on Friday night we always make

kiddush

and we enjoy Vered's amazing

challot.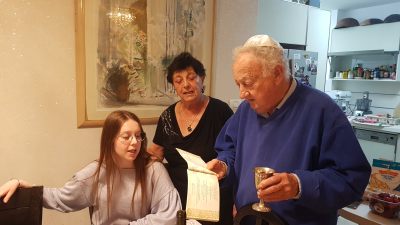 ---
January 2021
Doreen periodically dyes her hair and this time granddaughter Lior came over and gave a star performance!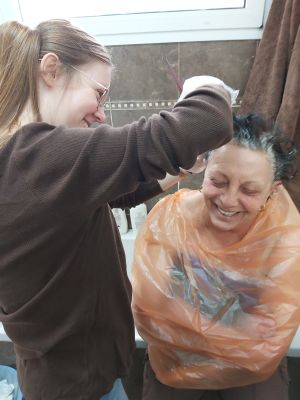 ---
January 2021 - Lior does a jigsaw puzzle with dad Aviv.

---
December 2020 - 26th Family Reunion - 56th Anniversary Granny and Saba Eitan

On 16/12 we celebrated the 56th Anniversary of Granny Doreen and Saba Eitan, together with the 26th Levy Family Reunion. There are more pictures on the Events page, on This Weeks Picture Archives, and on the pages of Danielle, Itamar, Maayan, Lotem, Amit, Ilai and Zoe.

Lighting the 7th

Hannuka

candle - Lior is on the left.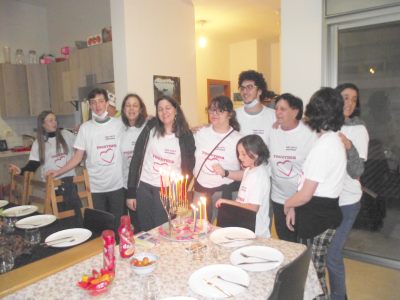 ---
September 2020 - Happy 21st birthday!

Unfortunately due to Corona worries we missed Lior's 21st birthday celebrations. However we did drive to the Ron's house to deliver a home-baked vegan chocolate cake.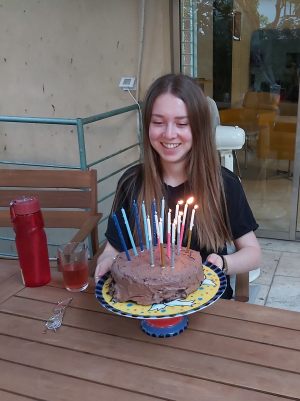 ---

January 2020
There is a big improvement in Lior's walking and movement after her back operation. Doreen bought Lior a knitting loom to help her pass the time and I'm waiting for my present of a scarf.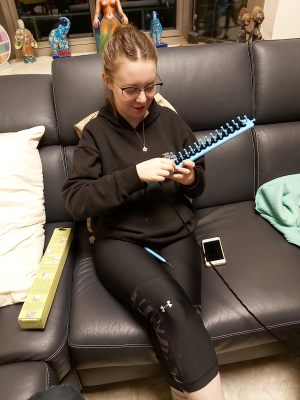 ---
December 2019 - January 2020
Lior had been suffering severe backache due to scoliosis and she was physically unable to continue as a combat soldier. She was released from the army to speedily enable a back operation..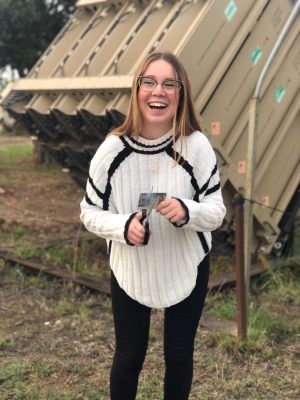 Lior, in a 'traditional' act when released from the army, cuts her Army ID
She needed a major operation for a rachete-like metal support to be attached to her vertebral column. Grandaughter Ilai Levy, Lior's younger cousin, had a similar
back problem requiring a different operation
about two and a half years ago.
Just before her operation she and sister Danielle went for "a last brunch" with granny Doreen.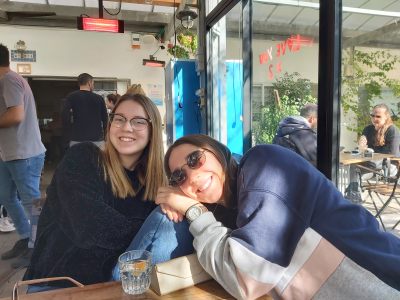 Lior's operation was a success but recovery, mobility and freedom from pain will take some time.

Click here for a picture of Lior soon after her operation.

---
September 2019 - Lior (on right), with her two friends, all celebrating her 20th birthday.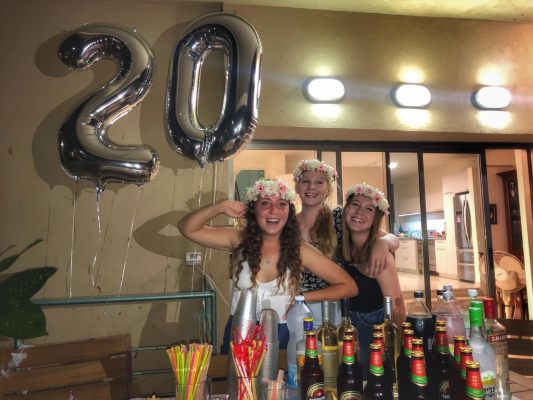 ---
Picnic - June 2019
A short break from the army - picnicking with Mom, Dad and Dani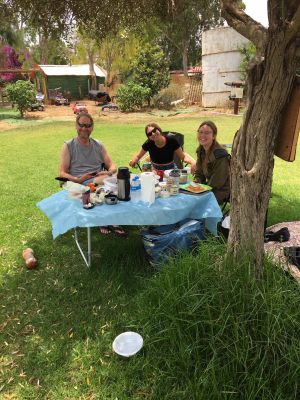 ---
March 2019
As reported before, granddaughter Lior Ron finished her unit training in the Army. But then there was a surprise. She was chosen as the Outstanding Trainee of the course. Her she is with her certificate. Well done, Corporal Lior!
She celebrated her "stripes" by going to the flea market with mom Vered and sister Danielle!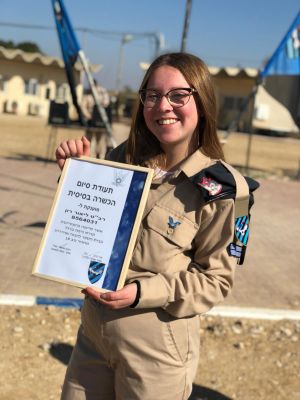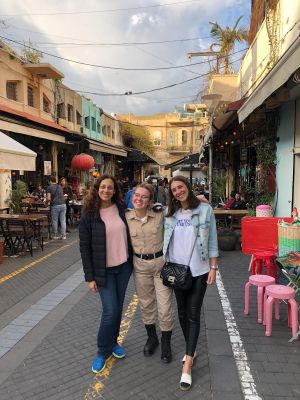 ---
December 2018 - You're in the army now!



Lior (with her "friend" held tight) enjoys a visit from Mom and Dad.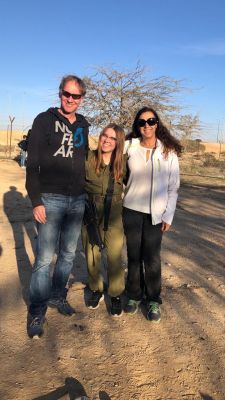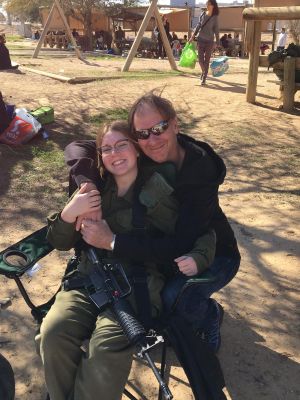 ---
Lior joins the army

- At the enlistment centre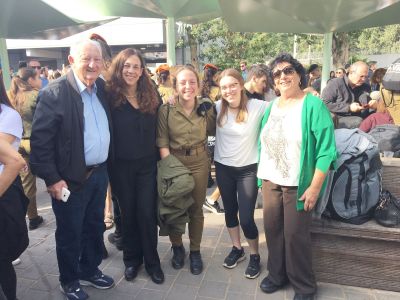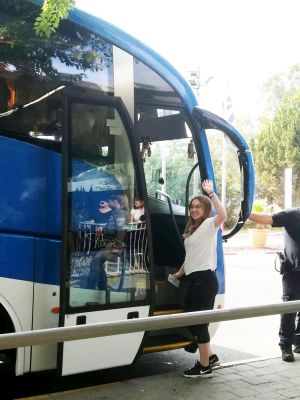 Waiting for her named to be called, with Saba Eitan, Granny, Mom Vered and friend Rotem - and finally boarding the bus to ?

First picture in uniform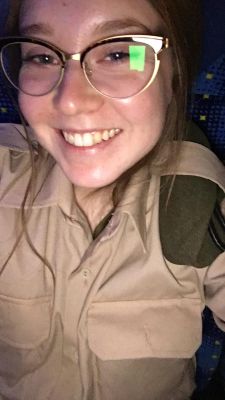 ---
Lior to join the Army!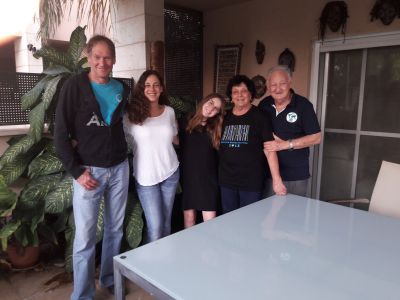 Granddaughter Lior starts her compulsory army service on Wednesday. (see This Week's Picture).

As noted on this page, she had delayed her army service for a year when she voluntered for a year of national service in a closed facility for very delinquent boys; and helping rehabilitation in a juvenile prison.

She's looking forward to her army service though not without a certain amount of trepidation. After a period of basic training she will get her permanent assigment which she hopes will be the one she wants.

The Saturday before her induction Doreen prepared a delicious (as usual!) lunch as a farewell for Lior, and we were joined by Doreen's sister Louise and good friend Caroline.




---
Octber 2018 - sister Dani is back!
Big Surprise of the Week - Granddaughter Danielle Ron returned to Israel after her long stay overseas.
After spending nearly two years working in California and then touring South America, Dani returned to Israel, perhaps for a short visit, perhaps for a long stay. Lior was at the airport (with Tuli!) to meet her.
See This Week's Picture Archives and Dani's page for more pictures.



September 2018 - Lior is 19!

Lior flew with parents Vered and Aviv to join sister Danielle and continue Danielle's visit to South America. (see pictures) While there she celebrated her 19th birthday. Congratulations! You're a big (and beautiful!) girl now as can be seen from this picture!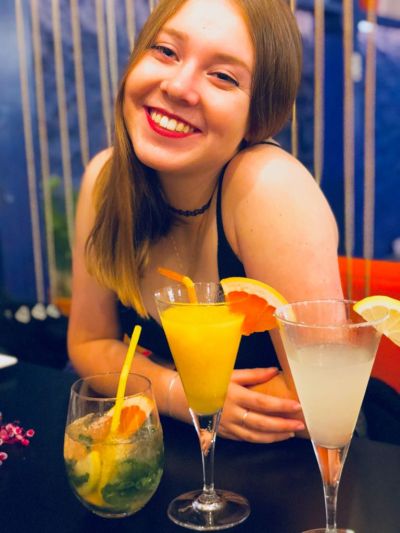 ---
August 2018 - Lior finishes National Service
Lior and the five members of her "communa" have finished their voluntary National Service in the institute for disturbed and problematic youth. See previous pictures here, here, and here.

She has short break now, until going into the army in November.


---
March 2018 - Purim
Click here for a picture in fancy dress costume.

---
January 2018 - 23rd Levy Family Reunion
There are pictures of Lior and all the family here.

---
January 2018 - "

Don't know why, There no sun up in the sky, Stormy weather

." *
At the beginning of January there was stormy rainy weather which was a blessing for the country for there had been very little rain so far this winter. Lior was especially happy - she loves the rain and went with her father Aviv for a walk along the beach to experience the breaking waves and the storm.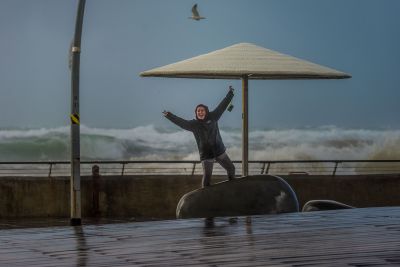 ---
December 2017
As part of her volunteering with the National Service and in conjunction with her activities in the Scouts movement, Lior spends one day a week at a juvenile prison as part of the inmates rehabilitation process.

Maariv

newspaper had a very positive article on this project. Click here to read and see the article on the internet or here to see a pdf copy of the article. Lior is the one between the two tall guys in the picture at the bottom left of the article.

---
October 2017 - Sukkot and a shofar-blowing contest
We usually have our shofar-blowing contest at

Rosh Hashanah but this year

the Rons couldn't join us. . This week the Rons invited the Braverman family for a festive

sukkot

meal and we took the opportunity of conducting the contest there. Multiple winner Lior was the hot favourite and easily beat the opposition for yet another win.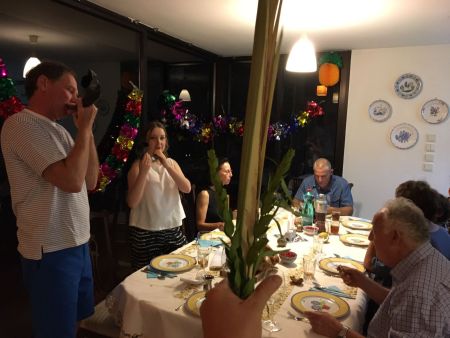 You can link to previous contests from here when Lior won yet again and from here when Itamar snatched the title from her.)
---
September 2017 - Celebrating her 18th birthday with her

communa

. (see also This week's Picture archives)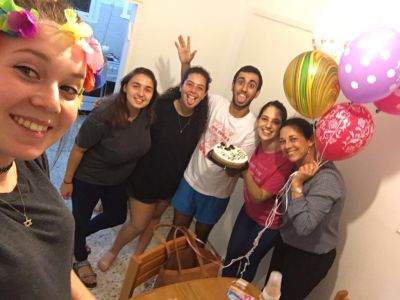 ---
August 2017 - National Service
Lior has voluntered for a year's National Service before her army duty. She will be within the framework of the Scout movement and will work in an institute for disturbed and problematic youth. She is part of a group of 6 youth living and working together. The are provided with an apartment (20 minutes walk from the institute) and basic needs and in addition to the work with the disturbed youth, they will have to learn to live and work together in what is called in Israel a "

communa

".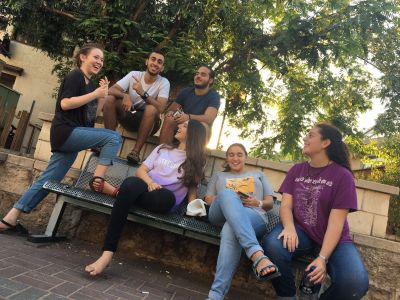 ---
August 2017 - Doreen, Vered and Lior enjoy a Paris visit
More pictures here.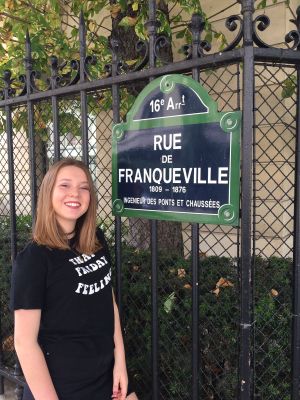 Three 'girls' and three generations - Doreen, daughter Vered and granddaughter Lior - visit Paris for a 5 day stay.
For Lior this is extra special, for she was born in Paris when parents Vered and Aviv Ron were working there.

Although she obviously can't remember too much of it, she looks delighted to see the house in which she spent her early years.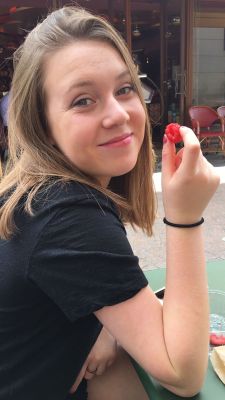 ---
July 2017 - Lior has a party
The Rons organised a party celebrating granddaughter Lior Ron's graduation from high school. Lior will be having a short break with mom Vered and granny Doreen in Paris for a few days and will then start a year as a volunteer in the National Service with prolematic and disturbed children.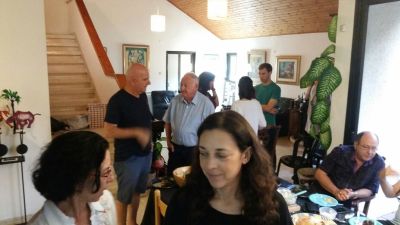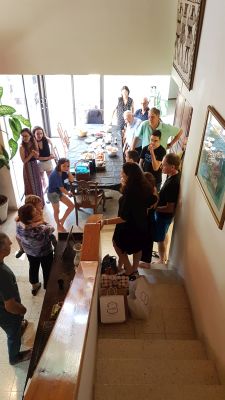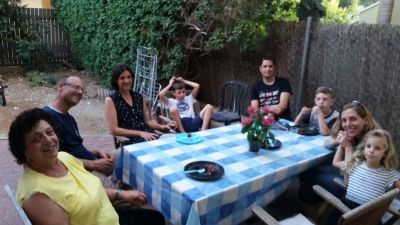 ---
July 2017 - A visit to Berlin

Granddaughter Lior Ron is enjoying her post-high school time with a trip with friends to Berlin.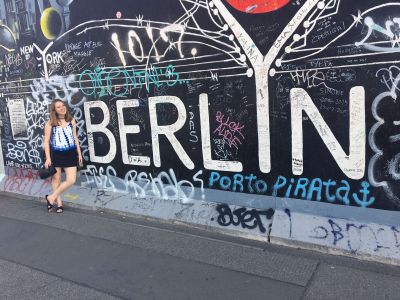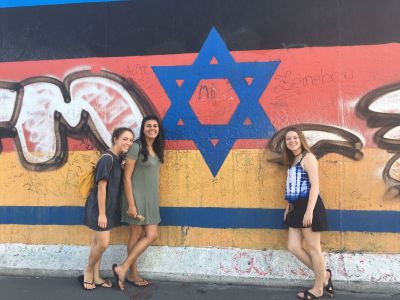 ---
July 2017 - Lior's Prom


Lior (2nd from right) ready for her high school prom. The Prom which is the culmination of school leaving, is no ordinary school dance. A long new dress is mandatory as is a hairstylist and make-up artist. Ah these young girls are too young to know that their beauty lies in their youth!
---
. June 2017 - Graduation pary
At last - no more high school! Granddaughter Lior Ron celebrated her last day at school with a party . See also This Week\s Picture Archives.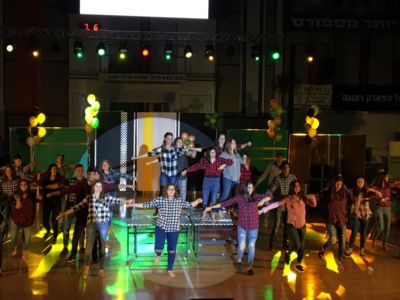 ---
May 2017 - Zoe enjoys a meal with cousin Lior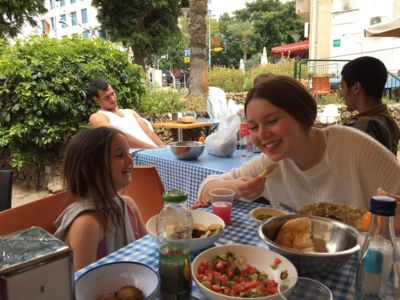 ---
March 2017 - The Festival of Purim
Click here for pictures of costume/fancy dress for the Festival of Purim.

---
January 2017 - Maayan's barmitzvah

For more pictures see the Events page and also the pages of Itamar, Maayan, Lotem, Zoe, and Ilai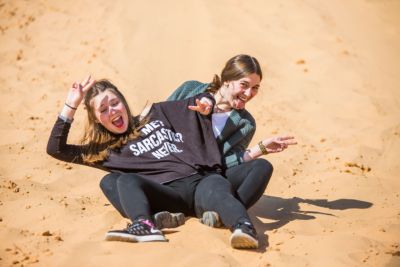 ---
December 2016 - Chanuka
Click here for some Chanuka pictures.

---
November 2016 - A Visit to

Yad Va-Shem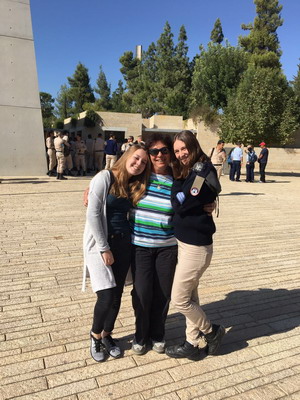 Granddaughter Lior visited

Yad VaShem

Holocaust Memorial in preparation for their journey to Poland with her class but expressed a wish to visit again.This week Doreen took her there for a personal and deeper insight. By chance, her sister Danielle visited on the same day with her base and they were happy to meet up at the entrance.

---
October 2016 -

Rosh Hashanah

at Midreshet Sde Boqer
As usual, Lior won the shofar blowing contest this year as well. See picture.



Here is a picture of a beautiful grannie with a beautiful granddaughter.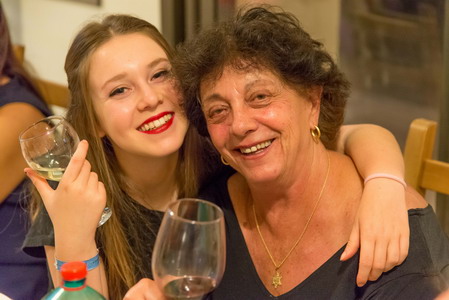 ---
August 2016 - Off to Kos

Lior and sister Danielle at the airport on the way to a 4 day vacation on the Greek island of Kos. Looking at this picture taken at the airport they're going to have a fabulous time.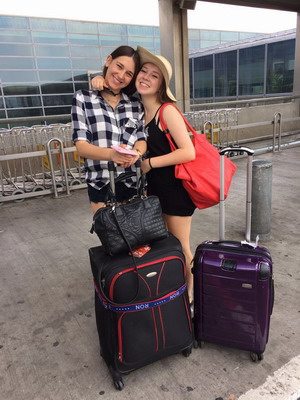 ---
July 2016 - On a visit to Jerusalem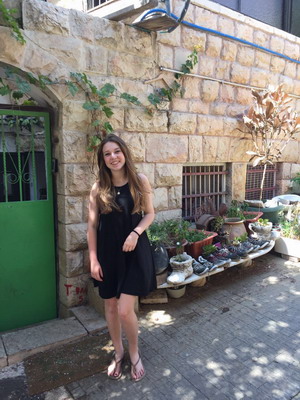 ---
March 2016 - 1st Call Up

You really realise your grandchild is not a child any longer when the first call-up for compulsory military service arrives. Grasnddaughter Lior received hers a few days ago - it looks like with mixed feelings!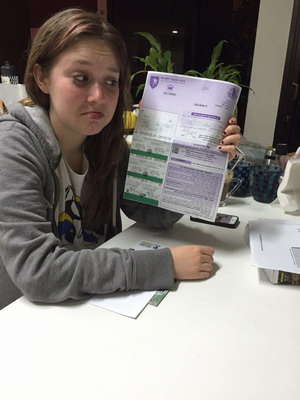 ---
November 2015 - Getting to know Twitter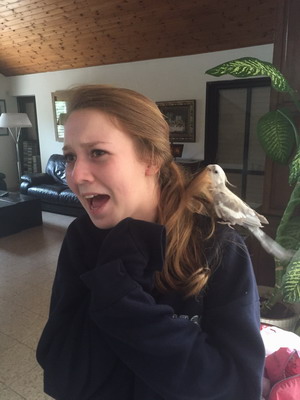 Poor Lior - Twitter either thought Lior's hair was suitable for a nest, or thought they were delicious worms to eat.

See some more pictures here, and here, and on the pages of Itamar, Ilai, Maayan, Lotem, and Zoe, and a video here.

---
October 2015 - The fifties style.

As part of her course at school in Communication and Advertising, granddaughter Lior prepared an advertising campaign in "the fifties style" for the JNF. Included was having her hair done by a hairdresser in "the fifties style" .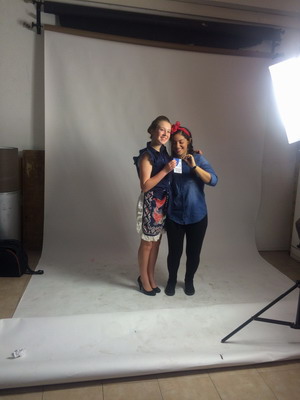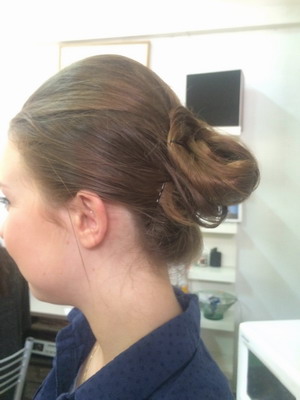 ---
Rosh Hashanah 2015
On a previous visit to Eilat we had taken the younger grandchildren to the Extreme Sports attraction, but now it was also Lior's turn. She was a star!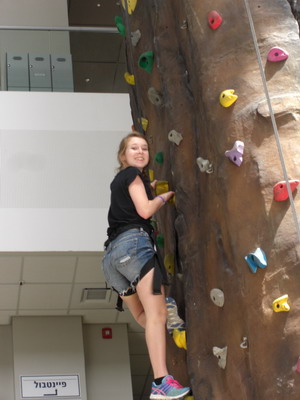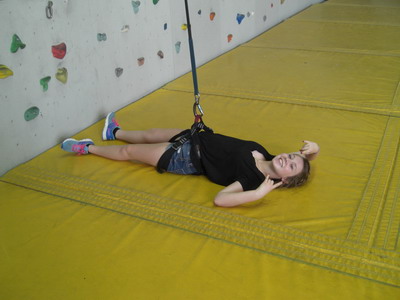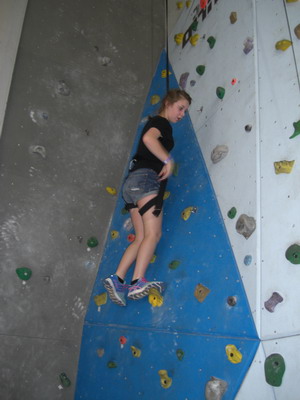 Moran's birthday present to Lior was letting her drive - well not quite, but just sitting behind the wheel was fun!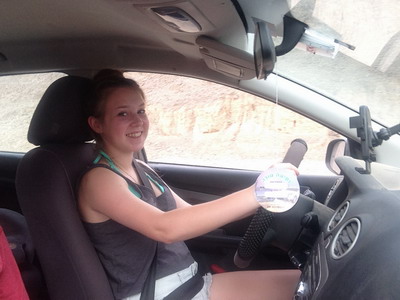 For some pictures of the grandchildren on

Rosh Hashanah

see the pages of Lior, Itamar, Maayan, Amit, Lotem, Ilai and Zoe

---
Lior's 16th birthday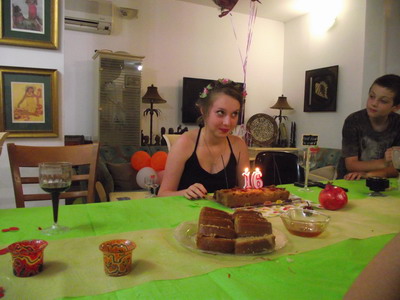 Rosh Hashanah

dinner was even more special as it was Lior's 16th birthday.

---
August 2015 - Two wisdom teeth removed.

Poor Lior! She had two wisdom teeth removed and reacted badly. She was in pain, and as can be seen in the picture, her face swelled alarmingly. The swelling has gone down a little, and luckily or unluckily she'll probably be OK in time for the new school year.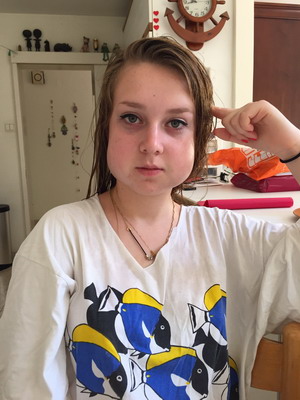 ---
August 2015 - some activities with cousins and Granny and Saba Eitan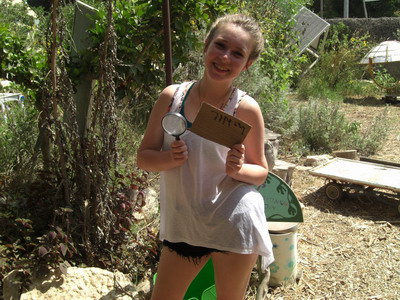 More pictures on the Miscellaneous pages and on the pages of Itamar, Amit, Ilai, Maayan, Lotem,and Zoe

---
August 2015 - Off to Eilat with some friends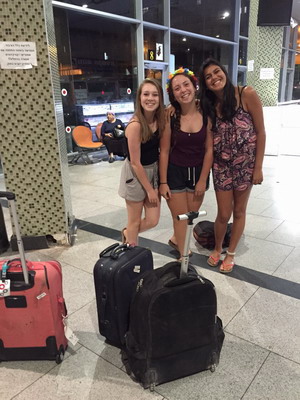 ---
July 2015 - Scouts Summer Camp
Lior was a counsellor at the Scouts Summer Camp held over 9 days astb the end of July. It was hard work but she thoroughly enjoyed herself and we're sure that her young charges also did. Lior is pictured on the left with other counsellors, and on the right with her group of young scouts.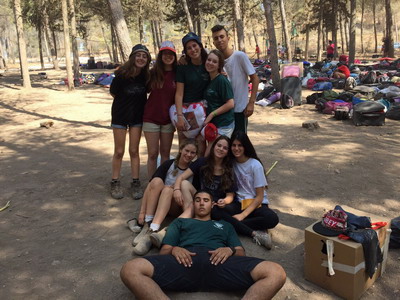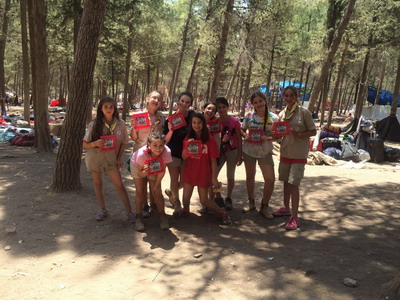 ---
May 2015 - Lior receives her ID card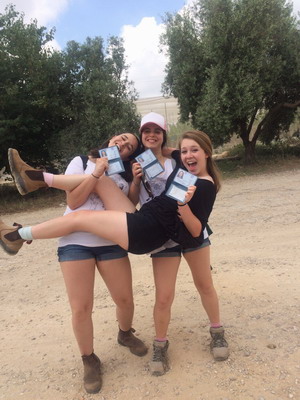 ---
April 2015 - A visit to New Jersey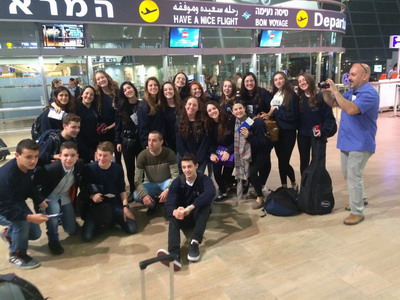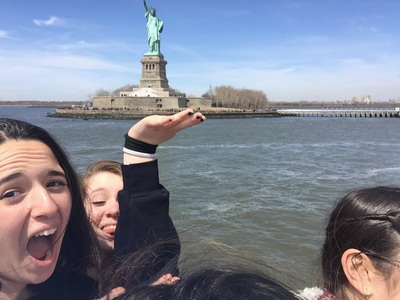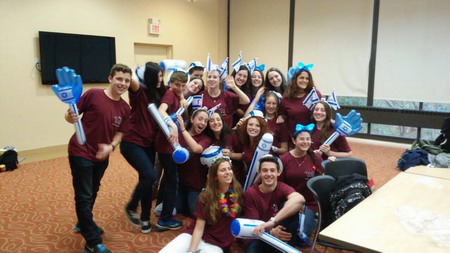 Lior Ron is in New Jersey, USA with a delegation from her school to visit families in New Jersey.

---
April 2015 - Advertising Project at Lior's school

See picture of Lior posing in front of one of her posters with the Certificate of Excellence for her work.
Congratulations, Lior, from your proud grandparents!

---
March 2015 - A scout trip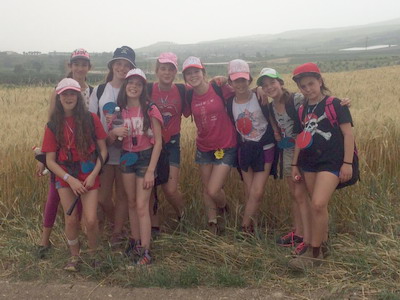 Granddaughter Lior continues with her Scout activities and took a group on a hiking trip.

---
March 2015 - At a ski resort with Mommy and Abba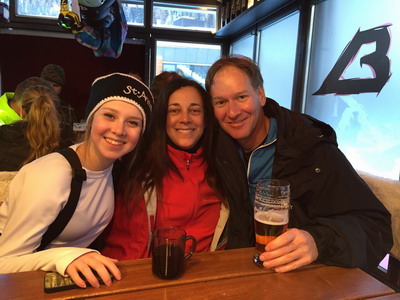 See another picture here.
---
Some pictures of Lior when she lived in New Jersey.
Congratulations to Lior on being among the pupils chosen to represent her school on a nine day visit to New Jersey in April. Every year her school sends some pupils to New Jersey, to interact with the Jewish Community there who helped fund the school in Israel. The pupils will stay in private homes and will get to know the community and help with the celebrations of Israel Independence Day.
Lior was born in Paris, France aand moved to Maplewood, New Jersey and lived there for 3 years, from ages 2 to 5, when her parents Aviv and Vered were working there, so she was particularly excited to be chosen for the trip.
To bring back some of her memories, below are some pictures taken when she lived in New Jersey. (
See also This Week's Picture
. and
another picture on this page)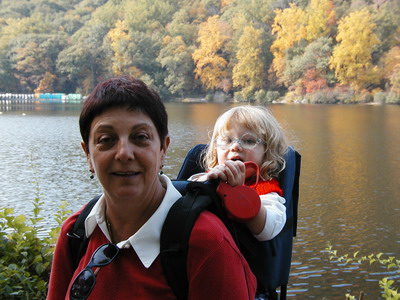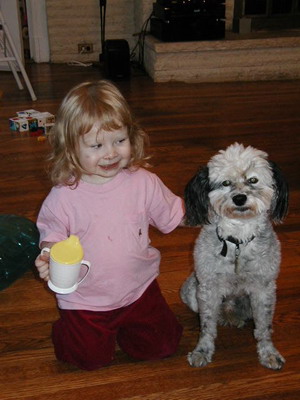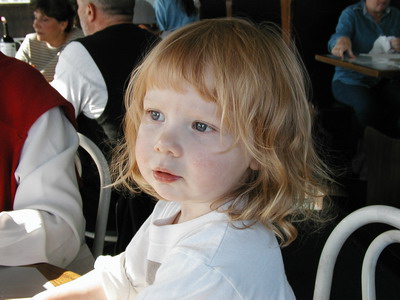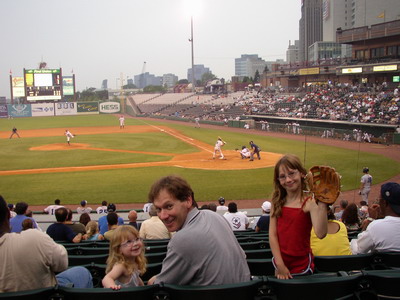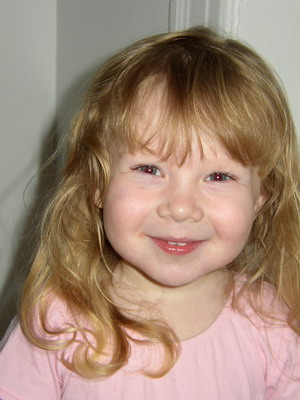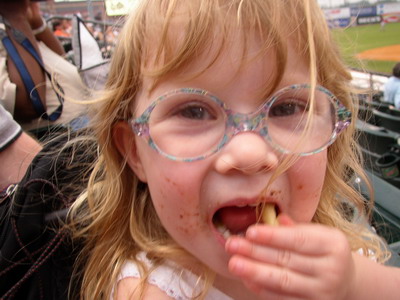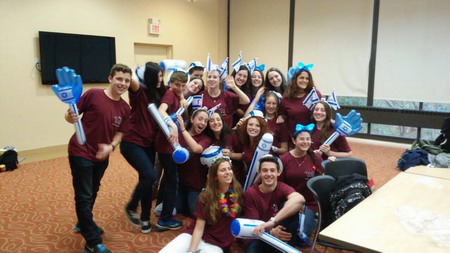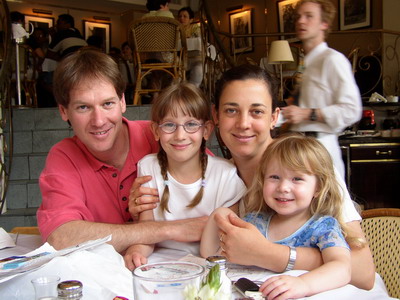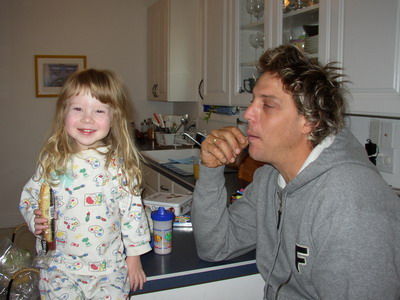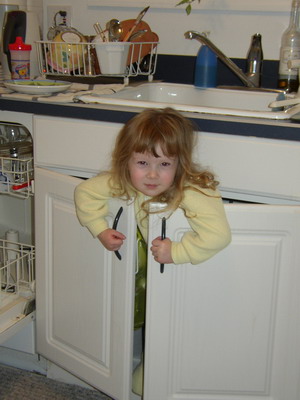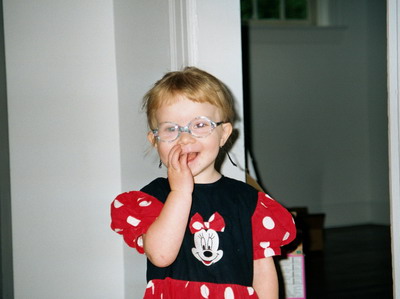 ---
October 2014 - Enjoying Slovenia

The Ron family - daughter Vered, Aviv, Danielle and Lior are touring Slovenia and Croatia in an RV (recreational vehicle, motorhome). From reports so far they are having a fantastic time. There are some more pictures of the family here and here and on the page of Danielle .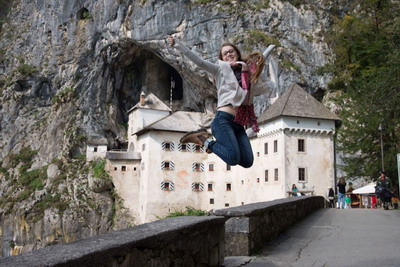 ---
September 2014 -

Rosh Hashanah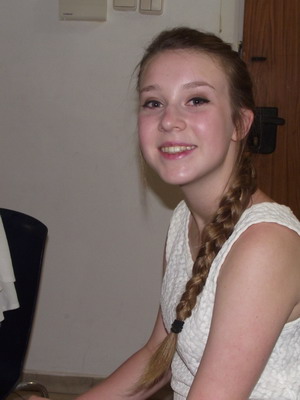 Lior was delighted when

Rosh Hashanah

guest Daniella plaited her hair.

Click here for some more pictures of

Rosh Hashanah



---
September 2014 - Guess who's not got teeth braces!!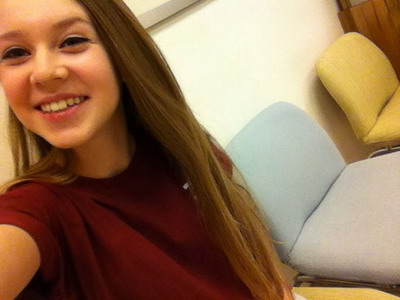 ---
September 2014 - Ready for her first meeting as group leader.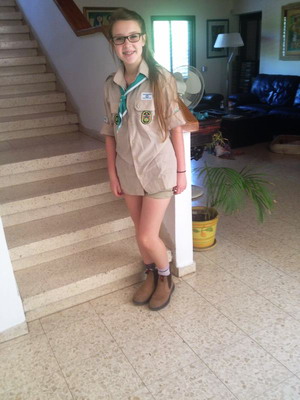 Congratulations, Lior - we're proud of you!

---
August 2014 - Lior becomes a Scout Group Leader.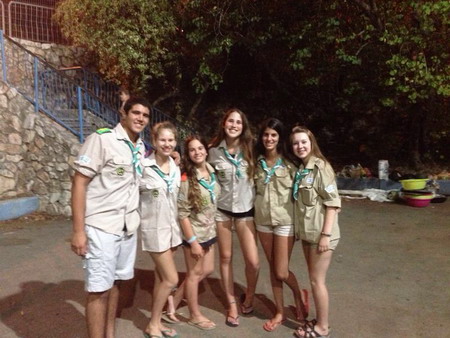 Congratulations to Lior (far right in picture) on successfully undergoing training to become a Scouts group leader.

---
August 2014 - Climbing the Wall
While in Eilat, granddaughter Lior went wall climbing with cousins Itamar, and Amit and Ilai.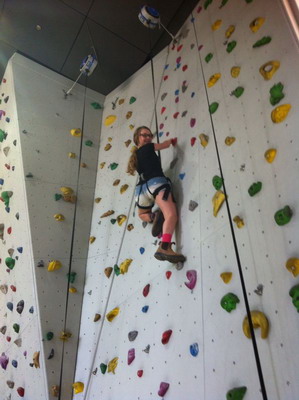 ---
June 2014 - Lior's end of year dance programme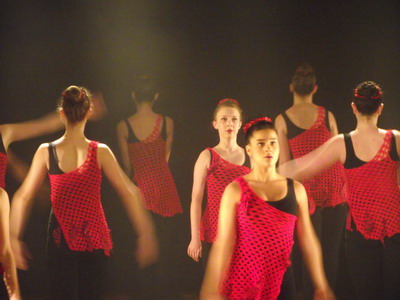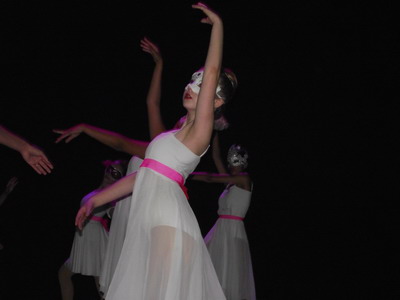 See also Archives of This week's picture, and pictures on this page, here and here.



April 2014: Lior's dance project.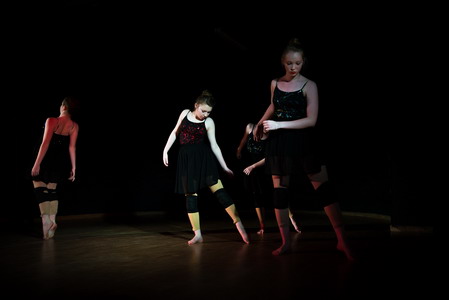 For granddaughter Lior Ron's end of year project, she had to choreograph an original dance in which she participated together with other dancers whom she chose. Shee also had to prepare a spoken part explaining the dance; her theme was against violence and was very moving. We were in Australia and missed the performance but we understand it was a big success. Well done, Lior!



There's another picture in the Archives of This Week's Picture.
See also another picture (from 2 years ago) on this page.

---
March 2014 -

Purim

.
Click here to see

purim

pictures of Lior and the rest of the family.

---
December 2013 - 19th Family Reunion


We celebrated the Segoli visit to Israel with a family reunion at the desert resort of Ein Gedi, and also welcomed Zoe to the family.


We climbed Massada, went on a tour of the Dead Sea Salt Works, hiked in Nahal David, and most important of all had a great time together.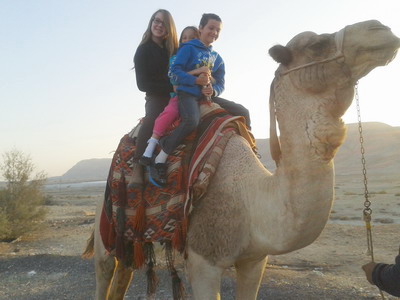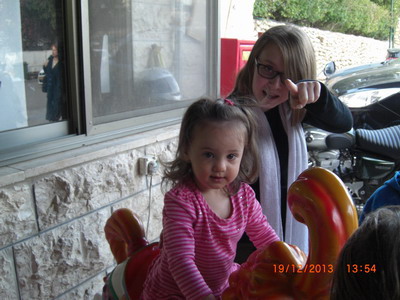 On the way to Ein Gedi, Lior went for a camel ride with the Segoli cousins. And looked after the youngest Segoli cousin on a horse ride.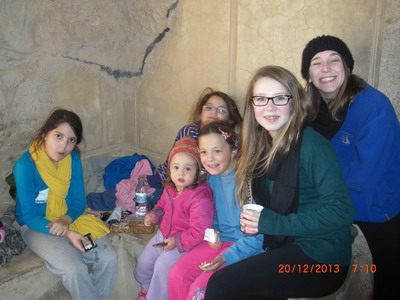 Lior with sister Danielle, and cousins
More pictures of our Ein Gedi weekend are on the pages of Dani, Itamar, Amit, Ilai, Maayan, Lotem, Zoe, and the Miscelleaneous Activities page.

---
Chanuka 2013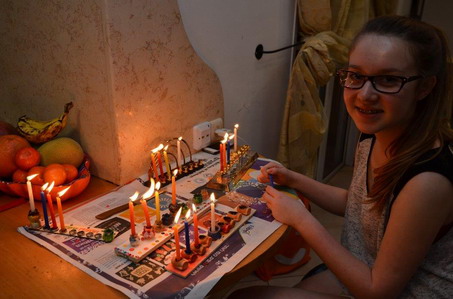 Lior enjoying the many

chanukiot

.

---
Celebrating sister Dani's 18th birthday.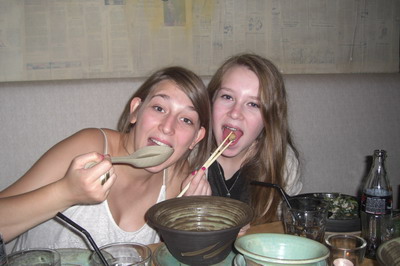 Dani and Lior enjoy the delicious Vietnames food. See also Dani's page and the Archives.

---
September 2013: The Rons spend the

Sukkot

holiday in Eilat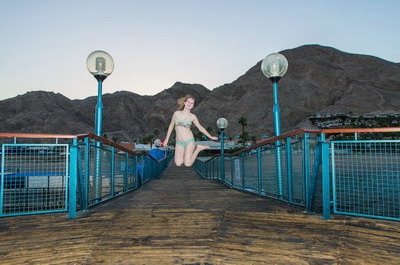 Click for more pictures of the Rons in Eilat
---
September 2013 - Celebrating

sukkot

in the

sukkah

in Raanana - decorated by Lior, Danielle and the Eilat Levy Kids.



See also Danielle's page and Archives of This Week's Picture.

---
August 2013 - Danielle's going-away party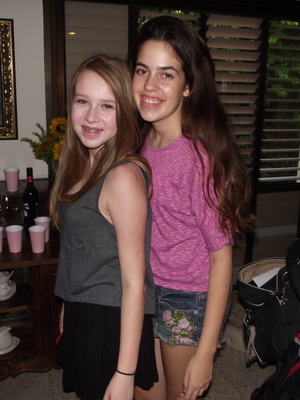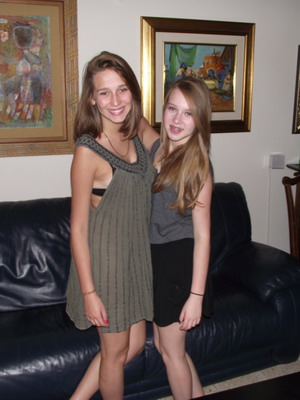 Lior with Gabi Dvir and with sister Danielle.
See more pictures here.

---


August 2013 - Lior skydiving. She was delighted and her enjoyment is evident.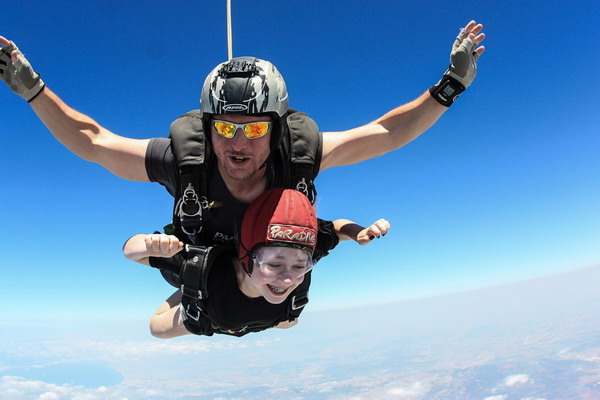 There are more pictures of Lior and others skydiving,
here.
---
July/August 2013 - On a family cruise in the Mediterranean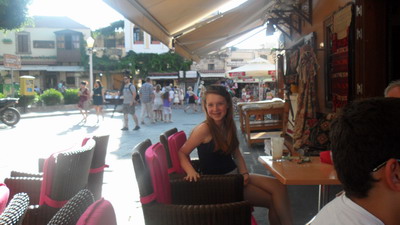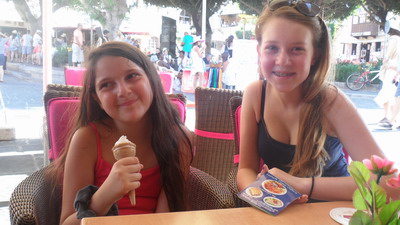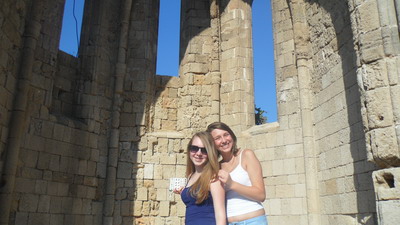 Chanuka 2012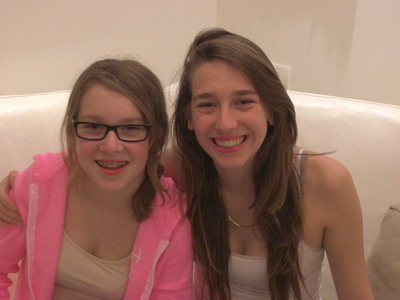 Lior and sister Dani, Chanuka 2012 .

More pictures here (with sister Dani and relative Jenna), here, (lighting the candles) and here (This Week's Picture archives..)
---
August 2012 - 17th Family Reunion - Eilat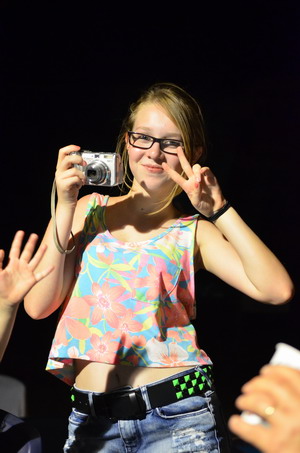 The photographer photographed


For more pictures of the Levy family reunion see the pages of : Daniel, Itamar, Amit, Ilai, Maayan, Lotem, Zoe, 17th Family reunion, Picture of Week archives

---
June 2012 - Lior is in the Dance program at school. These pictures are from the end-of-year performance.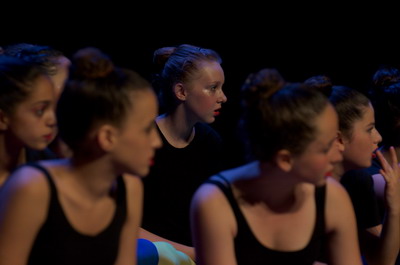 Lior (centre)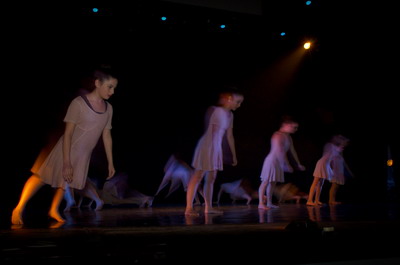 Lior (2nd from left)
---
June 2012 - On the beach at Bet Yanai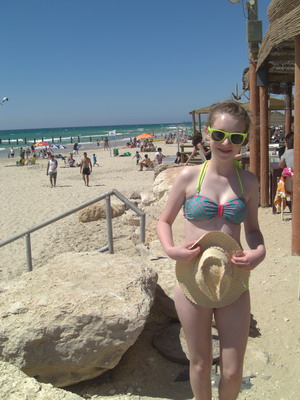 ---
2011 - with sister Dani, cousin Ilai and doggy Tuli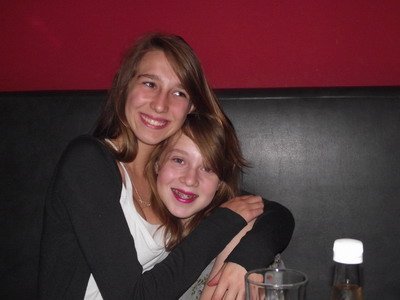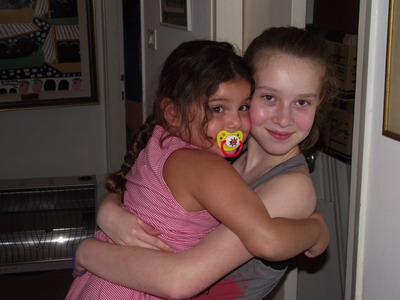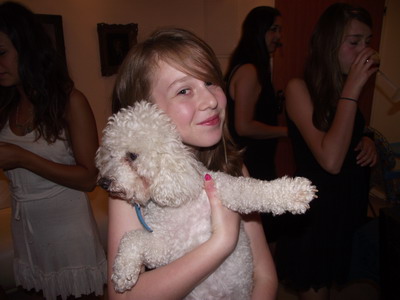 - with 2nd cousin Yarden Levy "Pleeaaase don't photograph me!!"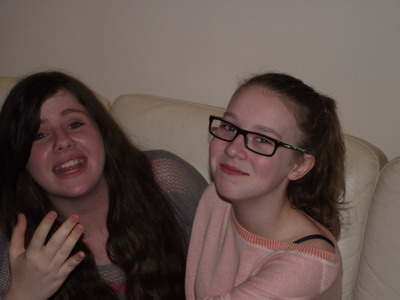 ---
Aptil 2011 - Helping Saba Eitan with his birthday candles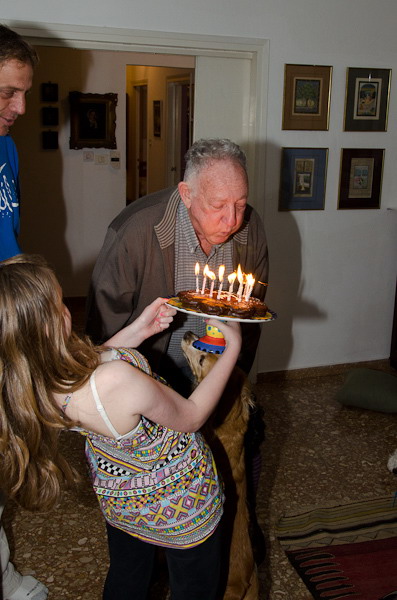 ---
July 2010 - Some pictures of Lior and Danielle(click here) taken by Aviv Ron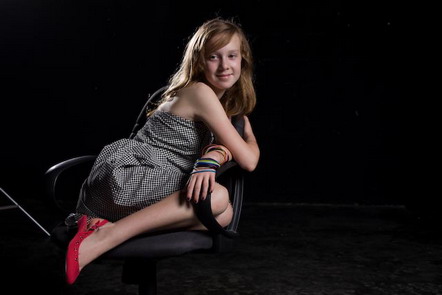 June 2010 - Celebrating Granny Doreen's birthday othe beach.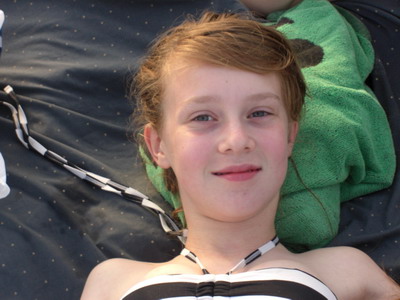 For more pictures click here.

---
June 2010 - Bet Yanai beach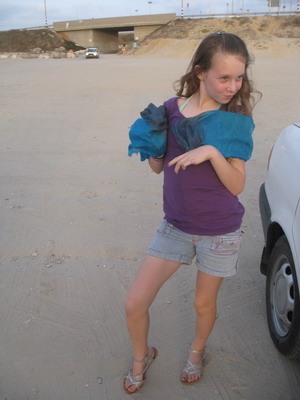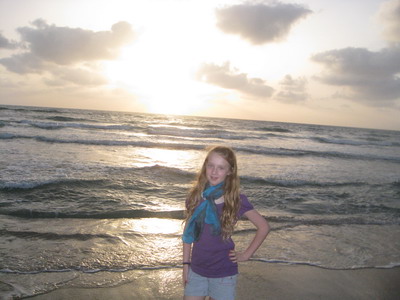 Go to: Top of page Homepage

---
Saba Eitan's 70th birthday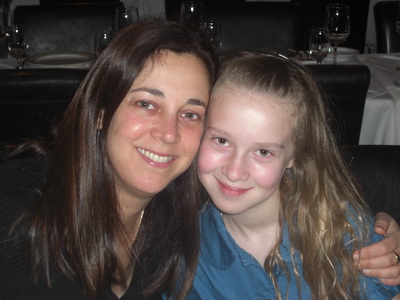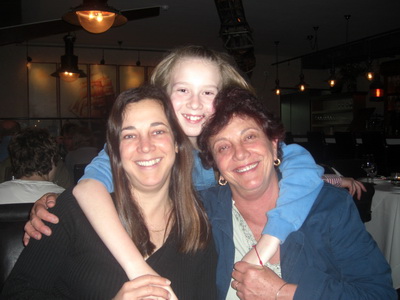 Three generations
See also This Week's Picture, Danielle's page, and 2010 Events page.

---

February 2010 - Purim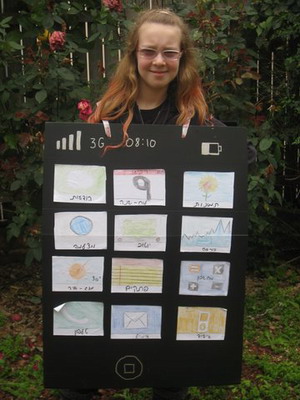 Lior, dressed as an iphone

---
December 2009 - Hanukka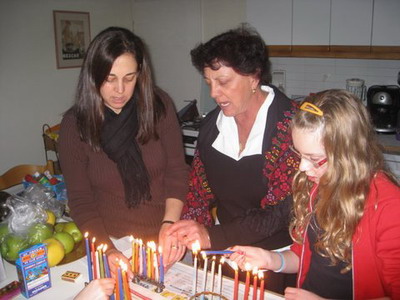 ---
September 2009 -

Rosh Hashanah.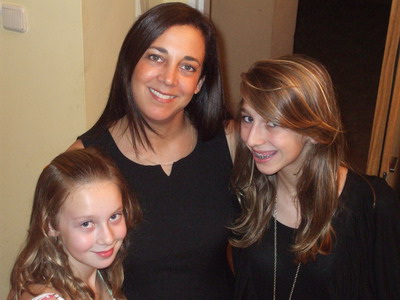 The beautiful Ron girls celebrate Rosh Hashanah with Aviv and /limor and families and friends.

More pictures: Amit, This Week's Picture, Miscellaneous.

---

August 2009 - Holidaying in Alanya, Turkey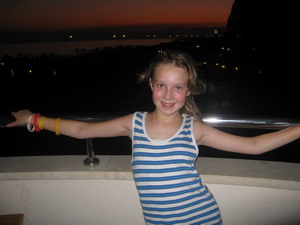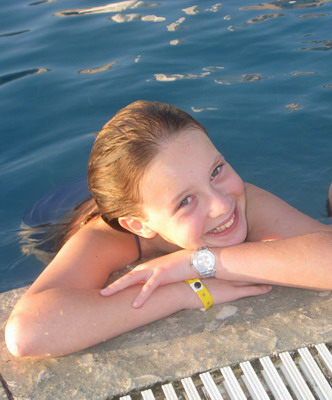 ---
December 2008 - with Sofia Rasmussen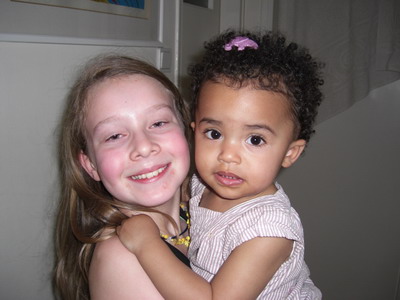 ---
December 2008 - At Denise's party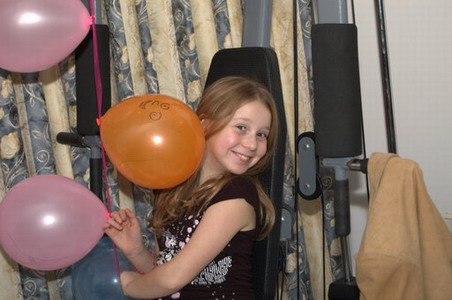 ---
October 2008 - having a bubble bath at Granny and Saba's house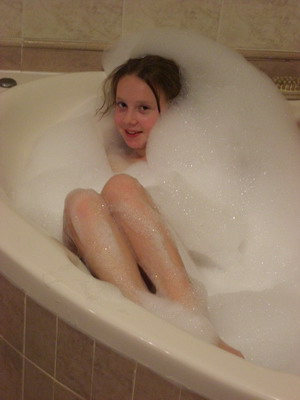 ---
September 2008 - Lior's 9th birthday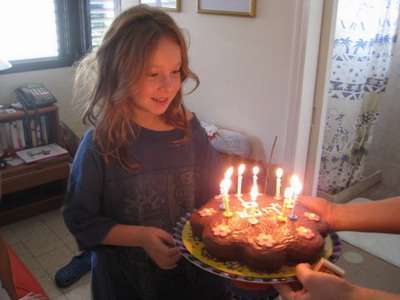 ---
June 2008
End of school year concert: Lior in the recorder (chalil) group (right) and in the choir (2nd from right).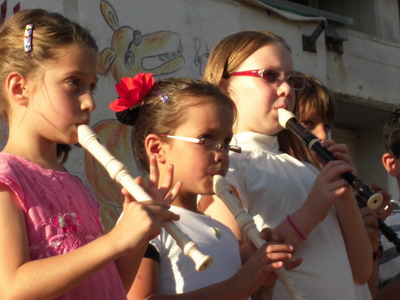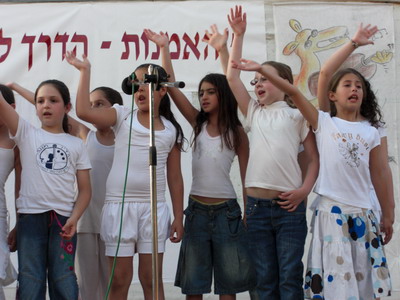 ---
March 2008 - Purim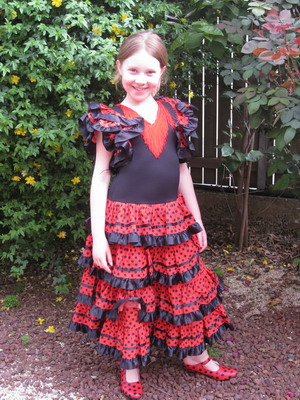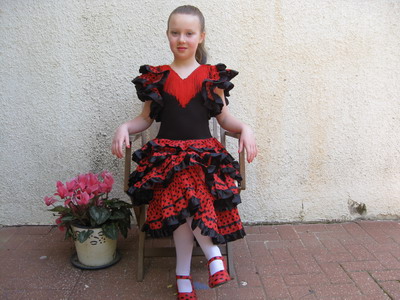 Click for more Purim pictures.
---

January 2008 - Maayan's 4th birthday party
We celebrated Maayan's 4th birthday during a weekend in Sde Boqer. Friday night was Sushi night, with everyone trying their hand at rolling sushi; on Saturday we went for a hike in Nachal Zin and then had lunch together.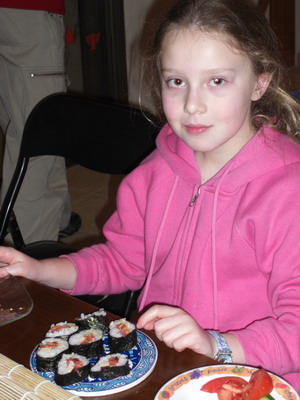 Click here for more details and lots of pictures., and here for This Week's Picture of 5 cousins bathing together.
There are also pictures on the pages of Danielle, Itamar, Maayan and Lotem.

---
November 2007 - Segoli Housewarming party in Sde Boqer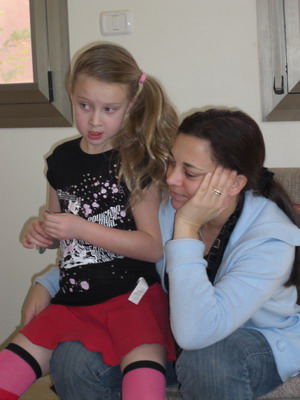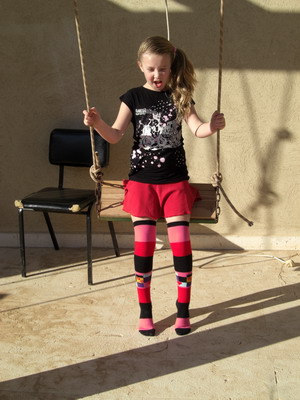 ---
May 2007 - Shavuot in Eilat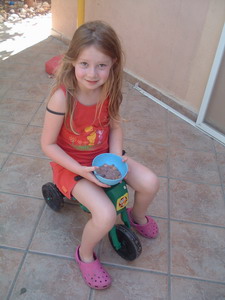 <>
---
April 2007 - Giving Saba Eitan his birthday card.

---
April 2007
The Segolis stayed over on 2nd Passover eve and Dani and Lior also slept over. The next day we had a lovely time in Caesaria with the Segolis and Danielle and Lior. ( See also the pages of Lotem, Maayan, and Danielle, and the picture of the week.). Caesaria is very interesting and both the girls were interested in what they saw. The highlight, though, was the "big foot".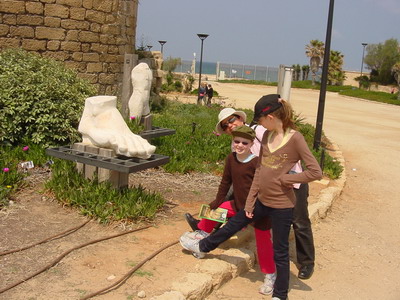 ---
April 2007
Pesach in Eilat with the family; and of course no visit to Eilat is complete without a visit to Coral World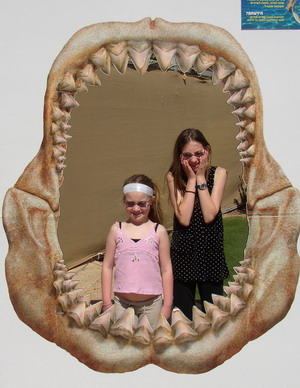 ---
March 2007
Lior having her portrait painted by long-time family friend and well-known artist, Maureen Fain.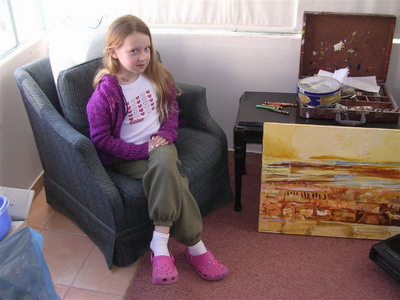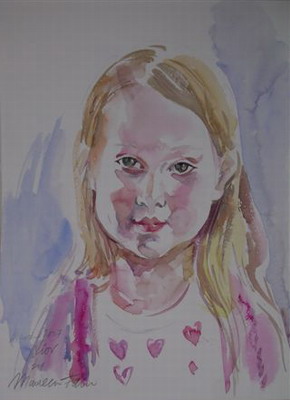 ---
December 2006 - Lior on her bicycle (with Sister Dani)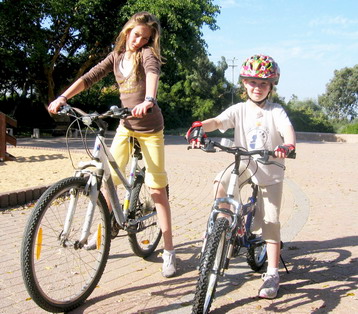 ---
May 2006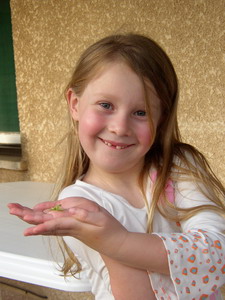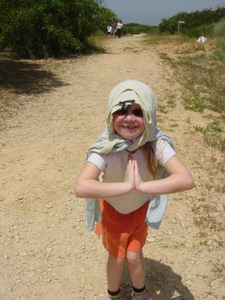 Shavuot - getting ready and performing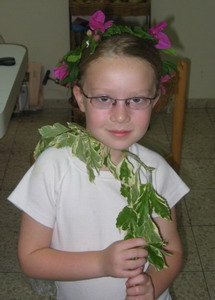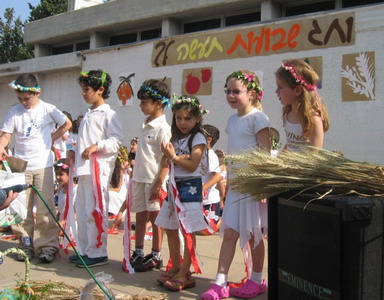 ---

August 2005
In the Raanana playground, and visiting Monkey Park. (Yes, we know it's a rabbit, not a monkey!)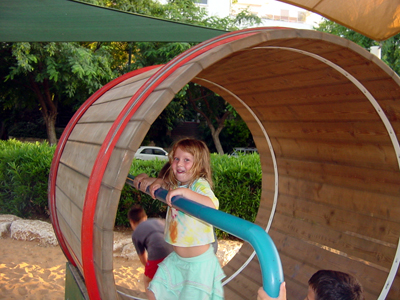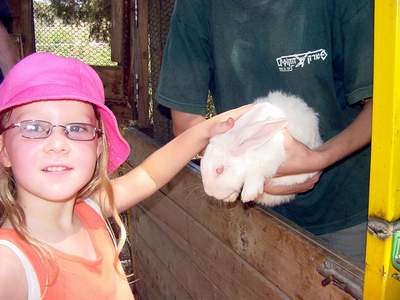 ---
End of kindergarten - June 2005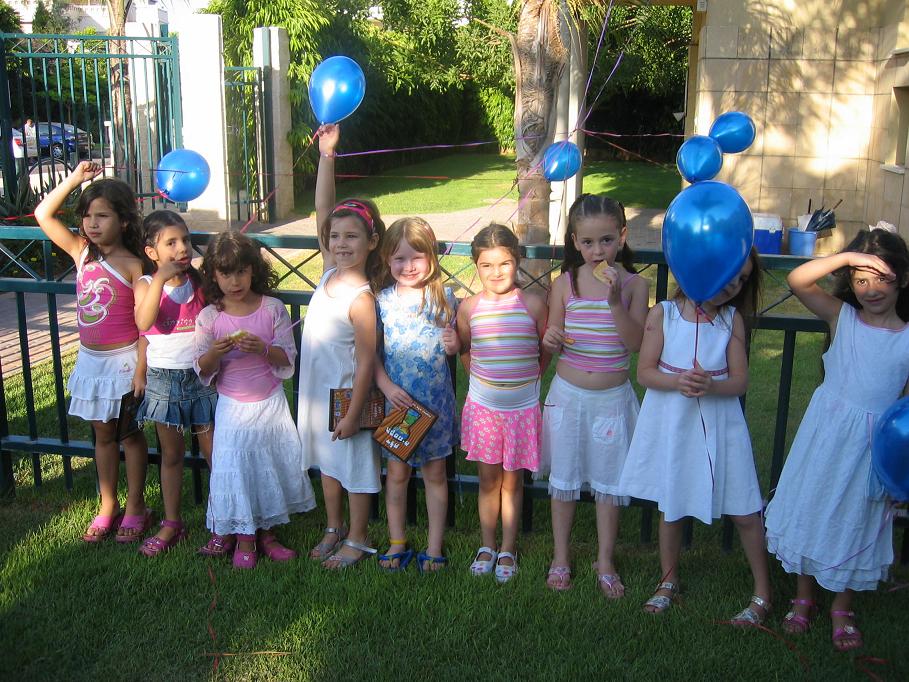 ---
April 2005 - A visit to the Agamon Reserve and Rosh Pina, with the Segolis and Saba and Granny.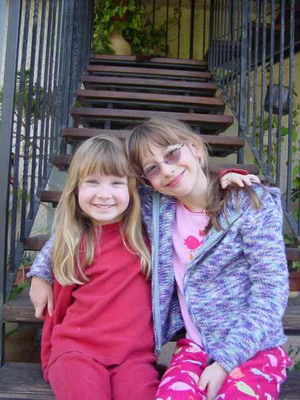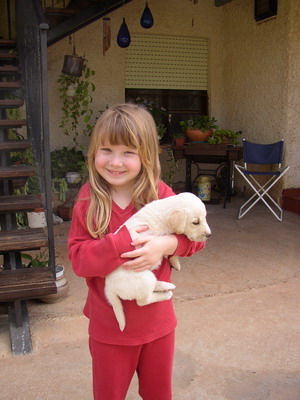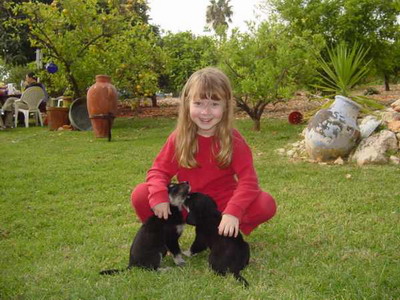 ---
April 2005 - enjoying the jacuzzi at Grannie's with Dani.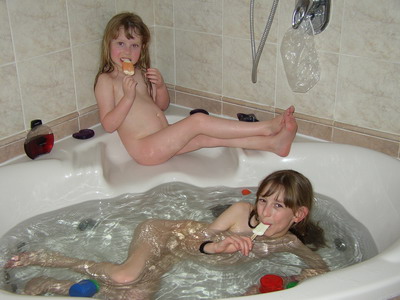 ---
January 2005: Celebtating Maayan's first birthday at the Lahav Forest.
---
December 2004:
Lighting the Chanuka candles with new friend Tal Haberman, at Shuli and Eitan Haberman's house.

At Saba Eitan's and Granny's house: With cousin Maayan; and helping Granny make and serve profiteroles.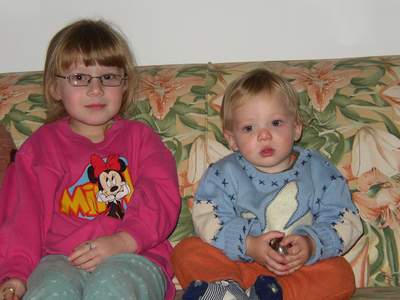 ---

October 2004 - First visit to Jerusalem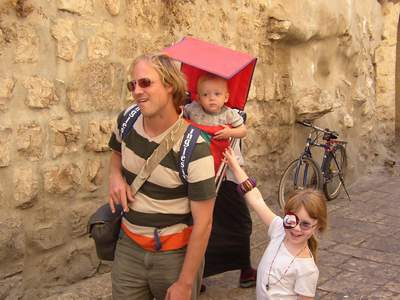 ---
September 2004
We celebrated Lior's 5th birthday - her first in Israel and the first celebration in Vered and Aviv's house in Raanana. Lior was absolutely delighted - this is the first time they have celebrated a birthday with so many family - her sister, parents, Saba Eitan, Granny Doreen, Savta Tova and Auntie Louise and Rael.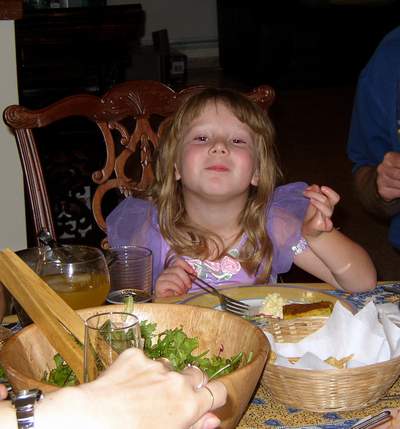 Not only the company - the food was also great!

---

Dani and Lior stayed with us in Hofit while they were waiting for their furniture to arrive from America. The lock on the bathroom door broke, and Doreen was stuck in the bathroom until we could break the lock. Fortunately, Lior was there to put in the new lock!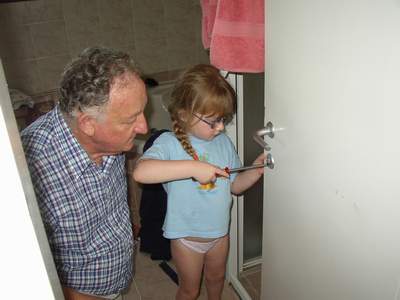 ---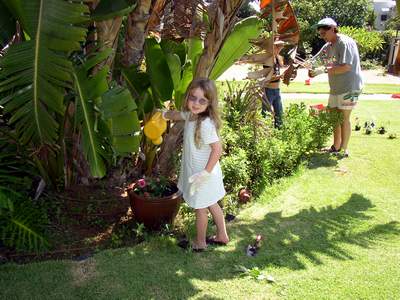 August 2004 visited Isael and helped in garden

---

July 2004
Granny and Saba Eitan hired an RV and went on a trip to the Washington area, including the 6 Flags Amusement Park, with Dani and Lior.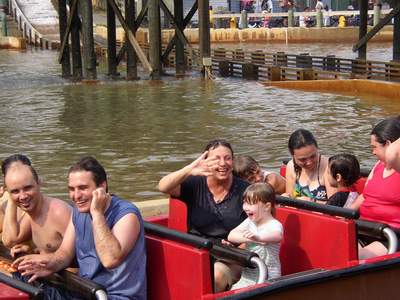 Click to see more pictures and an account of the RV trip.

---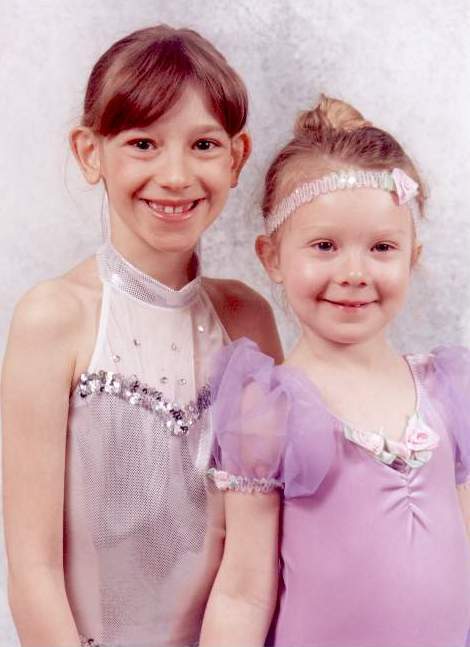 In May 2004 Lior and Dani appeared in a performance put on by their dancing school.

---
With sister Dani - Purim 2004

---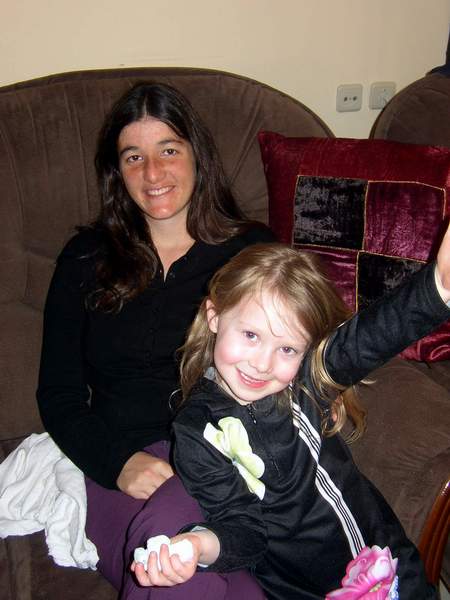 With Mikhal at the 12th family reunion in Eilat in February 2004.

---
In July 2003 she visited Israel for the wedding of uncle Moran and Mikhal.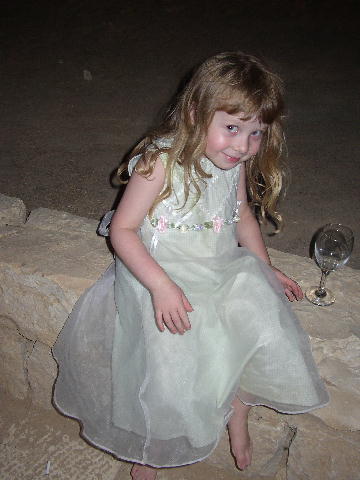 Taking a rest between dances at the wedding.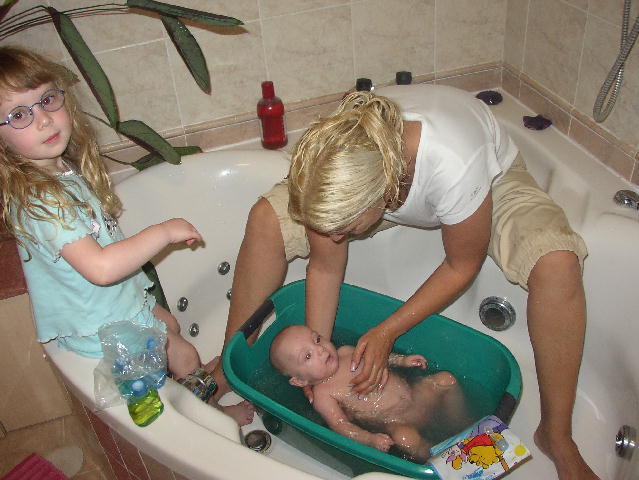 She also helped look after her cousin Itamar.
---
Her favoutite restaurant in Maplewood was JP Lee. Look how she loves their food.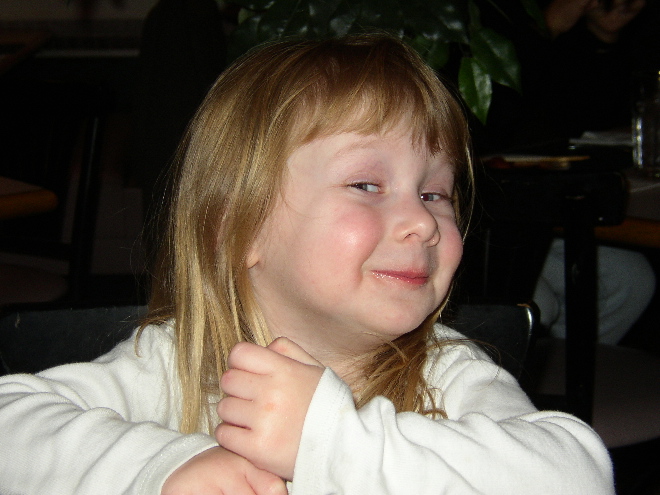 ---