We left Latrobe and drove to the Freycinet Peninsular on the east coast of Tasmania. Again the car game saved us; this time we had made up our own version which enthralled the kids. We arrived at the spacious house that Moran had rented at Coles Bay and set about preparing for dinner the mussels and oysters we had bought en route.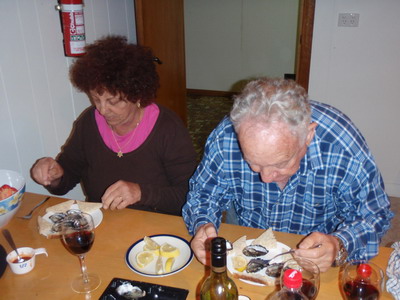 The next morning Moran and Mikhal climbed a mountain while we had a leisurely morning.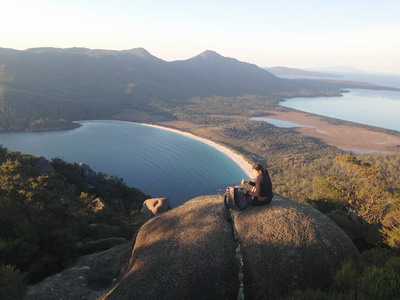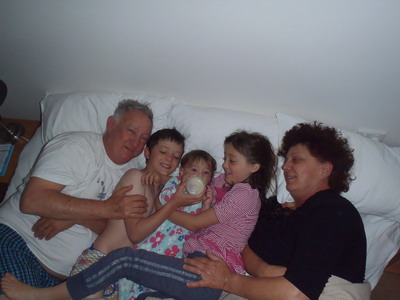 We all then went to the lighthouse at Cape Tourville. It was too early in the season to see whales, but we did hear and see seals. The coastline is dramatic. We measured ourselves against the length of dolphins, red fin tuna and other fish. We climbed rocks and generally had a good time.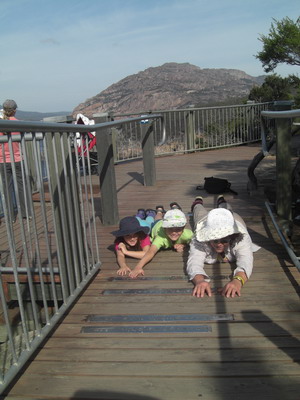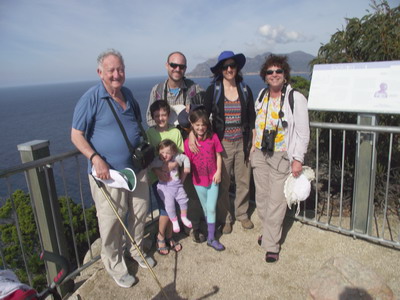 We went to Friendly Beach, a rocky beach for a picnic lunch, explored the rock pools with different kinds of clams and seaweed and then watched with amusement as the kids built castles and moats and then tried to beat back the incoming tide. They succeeded, as their castles were still standing when we dragged ourselves away from the beach.
The next morning, all packed, we drove to the Visitors' Center and went down to the beach where we tried to make stones and abalone shells skip in the water and then bury the children in the sand. We then drove back to Hobart. Unfortunately all the abalone shells were empty. In Hobart a Chinese restaurant advertised abalone at $98 a dish!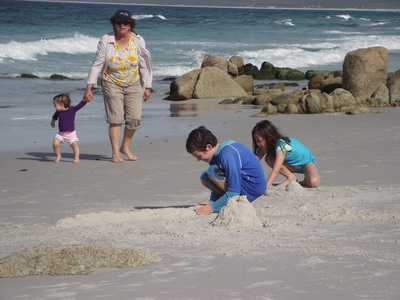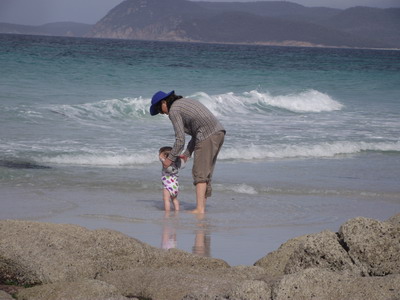 After a very early flight we had long hours to spend at Melbourne airport for our flight to Bangkok and Myanmar. We camped out at Nandos, between suitcases, a baby who insisted on cleaning (the very dirty) airport floors and older children busy with activity books. Finally it was time to leave. We had been with the Segolis for over 10 days, 24 hours a day; we had snuggled, bonded, eaten together, walked, sang and played games. It was hard to say goodbye. Worst of all was the thought that there was no way to explain to Zoe why we had just disappeared.